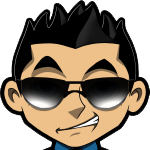 One of the most popular table games in the world, Roulette has always been a staple at traditional brick-and-mortar casinos, and is probably the second most played casino game after blackjack.
As one of the easiest games to learn and play, given players can see the table and all the wagers available, roulette is the game of choice for both high rollers and beginners at both land-based and online casinos. Throughout history, the game has been depicted in several books, films, and TV shows, and it's certainly the most iconic casino setting, with a glamorous and sophisticated image.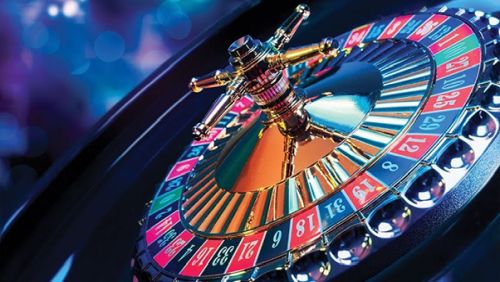 The origins of the game of roulette date back to France in the 18th century by Blaise Pascal, a French mathematician and inventor who at the time was working on research to devise a perpetual motion machine. The current mechanism incorporates Pascal device's wheel as well as some of the rules of the ancient Italian game biribi. The first records of the game originate from the late 1800s, when it was portrayed in a novel by Jacques Lablee in which French aristocrats play the game at the Palais Royal in Paris.
Since it has always been a beloved game among punters from across the globe, roulette has been featured in online casinos since their inception in the 1990s, following the internet boom. Thanks to technological advancements, however, online roulette kept improving over the years, as computers became able to process continuous generation of random numbers and complex screen graphics.
From themed tables to novelty games like multiball roulette, and even live dealer games – which are managed and operated by professional croupiers – there are several variants of the game available at online casinos in the USA. But despite this current huge offer, things weren't that plentiful in its beginnings, and online roulette has certainly come a long way since its creation.
Early steps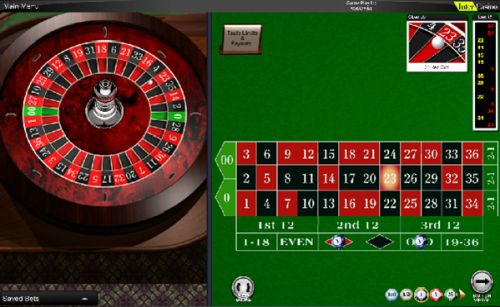 Following the internet boom in the early 1990s, online casinos were created thanks to platforms developed by two pioneers of the iGaming industry: the first online gambling software, created by Microgaming, and the platform introduced by CryptoLogic for money transactions in online casinos. Together, these two companies launched InterCasino, highly cited as the world's first online casino.
Many more online casinos sprung up after that, and by the end of 1996, there were roughly 15 gambling platforms focused on casino games. Due to technology restrictions at the time, however, the game variety was still very limited, with most operators only offering slot games.
As technology evolved, turning personal computers into reliable machines and internet connections becoming faster, iGaming developers and operators started pushing for improvements and innovations, focusing on the introduction of new games, improved visuals, and gameplay enhancements. Therefore, new casino games like roulette and blackjack were quickly introduced, and by 1997, there were over 200 casino websites, featuring a wide variety of games.
Most of these games, including roulette, relied on random number generators, which are mathematical systems and algorithms responsible for the outcomes of online casino games. However, the introduction of HTML5 and streaming technologies would shake things up in the iGaming industry.
Present day
The HTML5 language appeared in the late 2000s, allowing developers to write new codes that could be utilized across different platforms and devices, allowing iGaming operators to provide their games like roulette on both desktop and mobile devices. The majority of online casinos are now mobile-friendly, with some even providing applications for iOS and Android smartphones.
But the opportunity to play live dealer roulette games is now one of the most appealing aspects of online casinos. Live dealer games, unlike traditional online casino games that depend entirely on random number generators, are controlled and operated by experienced croupiers and broadcast to players from land-based casinos or luxurious studios.
This was made possible by the widespread use of streaming technology and services in the early 2010s, as live dealer games revolutionized the way we play classic casino games online. We may now participate in a live game of roulette and communicate with the dealer and other players, rather than merely watching automatic action.
Virtual reality casinos were originally introduced in the mid-2010s, although only a few online casinos offered them. Virtual reality casinos grew in popularity as VR equipment got more inexpensive, and there are now a plethora of operators offering virtual environments in which to play casino games.
Players can now enjoy classics like roulette, as well as connect with other players using their VR avatars at bars and restaurants featured in these environments, in a totally realistic, immersive, and interactive gaming experience. All bettors need is a virtual reality headset, and there are several on the market now to suit all budgets –  Samsung Gear, PlayStation VR, and Oculus Rift are three of the most popular products right now.
PlayRoulette.org » For Dummies »
#1 Roulette Casino for Americans

4 Roulette games, Table Mania Tuesdays!