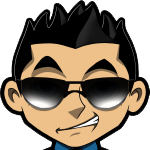 If you thought the roulette was just a game, then think again! Artists over the years have portrayed or made reference to this gambling game, making it even more famous around the world. But what exactly is roulette and what are its origins? Keep on reading to find out.
More on roulette
Roulette is a game played in casinos and named after a French word that means "little feel." In this game, players choose either placing bets on a single number or different groups of numbers. The colors available are red and black; the numbers can be bought odd or even, or range from low to high.
The winner is picked based on color and number after a croupier sends the wheel spinning in one direction and spin is the ball in another. Both the European and American style roulette have their own similarities and differences.
Popular roulette songs
Roulette is undoubtedly one of the most popular casino games of all time, and rightly so. It is simple in rules; fun to play, and people even put their life savings at stake. Needless to say, it is one game in which the rich can become poor, and the poor can become rich. Here are some of the popular roulette songs you can check out:
1. Russian Roulette by Rihana
How do you take a gambling game to the next level? By betting with your life, of course! The winner of Russian roulette gets to walk away with their life. It is speculated that Rihana wrote the song to reflect a dangerous relationship. Some people also believe that the team is linked to the pop star's real-life tumultuous relationship with Chris Brown.
However, the single explained the song in 2010 to Q magazine saying the song is not literally, but the lyrics are intended to portray love as a terrifying game.
2. Roulette by Katty Perry
Roulette, written by Max Martin and Katy Perry, takes somewhat of a different approach in meanings. In the song, the pop star talks about leading a controlled life, not taking risks, and then meeting someone who completely turns her world upside down. In a way, this song is about embracing what comes in life and giving in to temptation.
She compares the game of roulette to the feeling of letting it all go and opening yourself up to a host of new opportunities and risks.
3. Roulette by Bruce Springsteen
Bruce Springsteen, known for his penchant for producing thought-provoking music, sang about the meltdown of a nuclear power plant in Roulette. The meltdown at The Mile Island in 1979 caused a great deal of controversy over usage of nuclear power as energy. Despite many environmental and safety concerns, the authorities went ahead anyway.
And as you can tell by now, the eventual result was something close to a major disaster. This song was based on a historical event that deserved more recognition.
Which song is your favorite?
If you haven't listened to any of these three songs yet, we recommend that you go ahead and do it right now. You too might gain a new perspective on what to roulette means and what it can be.
PlayRoulette.org » Top Lists »
#1 Roulette Casino for Americans

4 Roulette games, Table Mania Tuesdays!