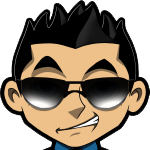 Roulette is a very popular game of chance for how it offers a unique layout. While the payouts that you could get are based on the types of bets you put in and how the numbers come along, it is possible for you to win a massive amount of money if you bet lots of it on a single spin.
There have been some cases in the past where people have put in huge amounts of money onto a roulette table and won. Here are a few of the more famous instances worth mentioning.
Charles Wells – 2 million francs
In 1891, Charles Wells went to the iconic Monte Carlo Casino in Monaco and played on the roulette table. There was one run that he had where he won 2 million francs, a total that would equal to around $10 million in today's money. This total came as Wells won on more than two-thirds of thirty consecutive spins.
It should be noted that Wells was a prominent con artist who was known to cheat people out of their money. But as it turned out, his success in roulette was all about luck as there was nothing at the Monte Carlo casino that suggested he could have altered the table in any way to make it work in his favor.
Ashley Revell – $135,000
Ashley Revell won $135,000 on a single spin in 2004 in Las Vegas. But what was interesting about this massive win was how he did it. He decided to make a big change in his life by taking his life savings and everything he ever owned and place it all on one single roulette spin. He ended up winning and doubling his savings. He created an online poker site in recent years and has been doing well for himself.
Mike Ashley – £820,000
Mike Ashley won more than £800,000 on a spin after placing a complete 17 bet. This is a bet where every corner, street and other bet that entails a singular number was involved. In Ashley's case, he put in a bet on everything that entails the number 17. But what made this bet for the entrepreneur so big is that the ball actually landed on the 17 spot, thus giving him the best possible payday he could get.
Joseph Jagger – $375,000
One of the biggest wins in the history of the game actually came off of a rigged wheel. In 1873, Joseph Jagger went to a Monte Carlo casino and bribed the clerks into writing the roulette wheel results over the course of a few weeks. He found that a few pockets on the wheel were more successful than others. This means that the wheel is slightly rigged to go in one particular point.
This was not necessarily an intentional rigging but it is an interesting development regardless. Jagger ended up winning $375,000 over the course of a few weeks off of the wheel by using the information he collected. This would not last for long though as the casino would catch on to how the wheel being used there was not fully intact or functional in a fair and balanced manner.
PlayRoulette.org » Top Lists »
#1 Roulette Casino for Americans

4 Roulette games, Table Mania Tuesdays!