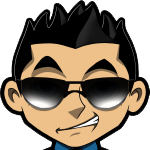 Roulette is probably one of the most popular casinos or gambling games in the world. Roulette consists of a wheel which has alternate red and black blocks each with a number. As the wheel rotates, the ball is thrown in the opposite direction. Players can get either on the color or odd-even nature of the number to win.
In this article, we will talk about the tips which one must always avoid while playing roulette and intending to win.
Roulette In Popular Culture:
Gambling and Roulette, whether everybody likes or not, has become an integral part of our culture. Almost everyone, whether he/she has ever roulette or has ever been in a casino, has seen roulette, mostly on the television. Gambling has been the theme of many Hollywood hits. Movies such as Owning Mahowny, The Good Thief, or The Cooler, all revolves around the idea of gambling and the effects it can have on an individual or whole societies.
#1 Roulette Casino for Americans

4 Roulette games, Table Mania Tuesdays!
On one hand where Roulette and other casino games are seen as an outcome of luxury, on the other, it represents addiction and helplessness. We often see our heroes playing stupid bets in order to show-off or just flowing with personal emotions which obviously proves bad for them. One thing these Hollywood flicks make it clear is that gambling should never be mixed with emotions, and always know when to quit.
Worst Possible Bets In Roulette:
And thanks to Hollywood, we know how bad roulette can prove to ourselves, it is important to take certain precautions and be smart when gambling all your hard-earned money over a tiny little ball. These tips may not guarantee your win, but they'll certainly decrease your chances of losing and will give you a better idea of the expertise behind roulette.
1. THE BASKET BET – Now this one is the most common mistake gamblers tend to make while betting in roulette. This bet takes place in American roulette as it covers the five numbers. The covered numbers are 0, 00, 1, 2, and 3. This one has a house edge of 7.89%, a 2% increase in the double zero bet, which makes it the worst bet possible in roulette. Many experts believe that American roulette itself is a wrong choice and one should always head for the European style. So now you know, never place your chip between 0 and 1.
2. SPLIT BETS – In a split bet, you bet on two numbers simultaneously in a single spin. Mostly people prefer this one as the payout is cut at completely half. But what they seem to forget is that a split bet always cuts half the chances of your winning. So avoid this at all times, and stick to lower paying debts. Because they might not make you quick money, but they will make sure you don't lose money either.
3. STRAIGHT BETS – A straight bet is when you bet on a single number exclusively on the table. Now this one gets a little risky. Even though it has an excellent 35:1 payout, the chances of winning are not very high. This type of bet can be fun, but if you're looking to increase your bankroll, it may not be the risk you'd like to take.
4. MARTINGALE – This mistake is usually made by either extreme optimists or extreme negligent. Martingale refers to the practice where the gambler continuously doubles the take again and again in the hoping of winning the next time. Unless you can foresee future, never do this mistake. Roulette is as much about brains as it is about luck. One is of no use without the other.
5. THE AMERICAN ROULETTE – Now this one is a giveaway in itself. It has been already stated that American roulette should be avoided, as European roulette gives you a better chance to win. The extra addition of the number 00 increases the house edge from merely 2.63% to whopping 5.26%.
A FINAL SAY
Now that you know all that you need to avoid in roulette, you can definitely expect a change in your luck. But there are other factors that you need to consider based on your smartness and conditions which will help you further. Simple things like knowing when to stop, and keeping a separate account for gambling can help you so that you don't end up like tragic Hollywood heroes. Gambling is a game, and it should never be considered a permanent mode of making money, as obviously, it is not reliable. Happy Roulette!
PlayRoulette.org » Strategy »
#1 Roulette Casino for Americans

4 Roulette games, Table Mania Tuesdays!