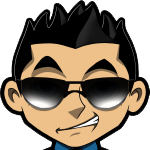 The Martingale Doubling betting system is a progressive betting system that can be employed when playing the casino game of roulette. It is best used when playing even money bets on the outside of a roulette table, but it can be employed on any bet on a roulette table, as long as the rules of the system are adhered to.
The idea of the Martingale Doubling system is called a progressive betting system because the amount you wager chances depending on the outcome of the previous bet. In the Martingale Doubling betting system, you double your bet every time your wager loses, hence the name. This betting system gained popularity in the 1700s in France, as did other familiar betting systems such as the Labouchere betting system, being used on the game of roulette. It, like most betting systems, was designed to try and give the edge back to the player rather than the house using the idea that an even money shot has to come up eventually, given an infinite amount of spins of the roulette wheel. So, spin the wheel repeatedly, and black has to hit on one of those spins. And using the Martingale Doubling betting strategy, you should, in theory, not lose. Of course, that is not the case. But let us first look at implementing the strategy, before we examine why using the Martingale doubling betting system is not a viable long-term winning strategy.
#1 Roulette Casino for Americans

4 Roulette games, Table Mania Tuesdays!
The idea that a player should continue to double their bet every time they lose means that the player, in theory, should have a limitless bankroll. For our example, that will be the case, but when using a betting system, you should always set a limit of how much you are prepared to lose. Because you can never guarantee a win, setting limits ensures you do not go chasing loses and end up blowing next month's rent because you were in too deep. But our bankroll, for the moment, is bottomless, which is a nice feeling. The other thing to take into account is the value of 1 betting unit. That would usually be one-hundredth of your bankroll, but because our imaginary bankroll is limitless, we will just say that one betting unit is $5.
The Martingale Doubling betting system works best on even money bets, as the idea behind it states you should only be looking to win 1 unit of profit per run of the system. So, once we make a profit of $5, we start the system again from the beginning, which would be a one unit bet.
So, we have our one unit, and we know that it should be on an even money chance. Whatever you choose, it does not matter – you can go red, black, odd or even. Again, you can do whatever you want on the table, but the Martingale Doubling system is not as easy to implement, especially because table limits are a lot lower on inside bets than on outside bets, plus the chances of hitting your bet and ending the progression are greater, resulting in higher variance. For our example, we will bet on red.
Without bet down, we then wait on the spin. If the ball lands on a red number, the bet wins and we pocket out $5 and start the system again with a 1 unit bet. If the bet loses, however, the Martingale Doubling method states we must double our bet, which would make our next bet on red a $10 bet. If that bet wins, we would have our profit of 1 unit (4 units returned after 3 units wagered), which we would pocket and start again with a 1 unit bet. At the start of a new progression you may decide to change your bet (switch from red to black, perhaps, or to odd/even), or you may decide to stick with the same bet.
While this seems like a solid strategy, there are several factors working against the bettor using this betting strategy. First of all, you are not guaranteed to win – in our scenario, black might continue to come up until we lose everything (although we do have a limitless bankroll!). The second thing is that table limits start to come into play. It is fine if you start on $1 a spin, as your progression will go $1, $2, $4, $8, $16, $32, $64, $128… and most tables will be happy to take that much action on an outside bet. However, once you start getting around the $500 mark (two more bets in that earlier progression), you might be unable to get your bet on, as table limits might come into play. Once your wager size is limited, you will be unable to win your stake back, rendering the Martingale Doubling system useless.
The Martingale Doubling system is one of the worst betting systems you can use, especially when playing roulette. By the time you get to the $128 in the example above, you will have put down $255 and if the $128 wins, you make a profit of $1 – the risk is definitely not worth the reward in this case. If you keep in mind that you are not due a win, that no number or color is bound to come up, continuously doubling your wager is a quick way to the poor house. If you want to use a betting system to make you guaranteed money, it does not exist, but the Martingale Doubling system is definitely not one to try. And if you are wanting to use a betting system purely to have some fun when playing at the roulette table, again, the Martingale Doubling betting system is not one of those – it will wipe your bankroll out quicker than most with minimal excitement.
PlayRoulette.org » Strategy »
#1 Roulette Casino for Americans

4 Roulette games, Table Mania Tuesdays!