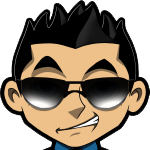 The In Red We Trust strategy is actually quite a decieving strategy in terms of the name.
I'm sure that as soon as you heard of the "In Red We Trust" strategy you assumed it would be about betting on red and so on. That's actually not the case at all. It's actually a much more complex strategy and one that is really fun to play.
If you've read about Roulette betting systems before, you know that many of them can be – well, quite dull. It's all about betting on black over and over again, or slowly adding to the chips you bet etc while betting purely on black or red or similar.
#1 Roulette Casino for Americans

4 Roulette games, Table Mania Tuesdays!
The "In Red We Trust" system is actually set up more for the action junkie. It involves 25 bets every spin – quite crazy. However it's a great system to use because even if you ARE an action junkie – it's still good to keep yourself in check.
Practising The In Red We Trust System
Before I get into the system, I want to quickly suggest something: practise this system hard.
As I've said – it can be quite complex and you want to get used to it – you don't want to head straight to the casino and bet real money right away – you want to practise, practise, practise till you've got it just right.
So with that in mind, I ask you to set up an account at Atlantis Gold Casino.
When you sign up with Atlantis Gold you don't have to deposit anything to play at their play money tables. You can open up their casino immediately and start hitting up the roulette tables using practise money. So you can try this betting system out there first for play money.
They use great software which is very fast and easy to use. On top of that you won't void any potential signup bonuses here – some casinos require you to deposit within 7 days of signing up. Not true at Atlantis Gold.
So please – get an account at Atlantis Gold Casino and follow along to see how the In Red We Trust Betting System works.
In Red We Trust Betting System Explained:
Here's a quick step by step guide to this system:
You will be betting 25 units each spin.
You will bet 1 unit on zero.
You will bet 5 units on "first dozen".
You will bet 5 units on "black".
You will bet the 12 units on all red numbers within the 2nd and 3rd dozen.
You will bet 2 units on the 4 number split – 16, 18, 19, 21.
Told you it was quite complex! Or at least it seems that way – but it's actually very easy once you get the hang of it.
Essentially we are betting and hoping that the red numbers in the 2nd and 3rd dozen come up, because that's where the biggest payouts will generally occur. However we've also hedged our bets as well – so if it lands on the first dozen, or black we're getting money back. If it lands on the number 2 for example – we've bet 25 units, and will get 20 back as that's both amongst the first dozen and black.
This is a great and fun system to play at. You generally want to aim for the European Roulette tables because then you just have 0 to bet, and not 00. You're going to be winning every spin – the amount you win of course, depends on what actually comes up. You can win as low as 5 units – but you can also get some big wins there and thus it's perfect for the action junkie. It's like a controlled betting system that still allows you to do the "action" that you would normally do at Roulette.
So as I said – start practising. Hop on over to Atlantis Gold Casino and check it out.
In Red We Trust At American Roulette:
There's no "set" method for using In Red We Trust at American Roulette. You could bet 26 units instead of 25 for example – and bet the 00. That's probably what I'd lean towards. You could also bet just 1 unit on the 4 number split and go with 2 on the 0 and 00.
It's up to you – it's one of those things where it is all about user preference.
PlayRoulette.org » Strategy »
#1 Roulette Casino for Americans

4 Roulette games, Table Mania Tuesdays!