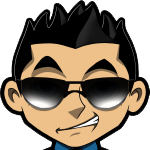 It goes without saying that Roulette is one of the most popular games in the casino. The ease of playing probably makes it one of the first games that many of us learned when we started off with our casino gambling. It is a kind betting that is completely dependent on the player's luck and fate and not their ability. It is a game that you cannot predict and always full of surprises every time you play. In fact, it is high referred to as a negative expectations game. The chances of winning are very slim, but there are strategies that you can use to minimize losses and enjoy playing the game. Double Street Quad Strategy has proven to be one the best roulette playing strategies.
What is Double Street Quad Strategy?
This is a simple technique designed to set a betting pattern that involves placing wagers on two double streets with a straight up number along with a quad or corner. The idea behind this strategy is to enable the player to cover plenty of numbers on the wheel at a lower risk. It works best for those with a small budget or those who are just doing it for fun. The strategy includes two double street bets, quad/corner bet, and one straight-up bet. It allows the players to cover a total of 17 numbers in total out of 36 on heel making it almost 50% of the wheel. With that, you can guess that the chance of winning something is equally at 50%.
#1 Roulette Casino for Americans

4 Roulette games, Table Mania Tuesdays!
How to play with this strategy
While using this strategy, you will be wagering a total of 6 chips in a single spin. 2 chips will be on either of the double streets bet, one at the corner and sixth one at the straight bets. First, you are supposed to choose the straight number let say your pick is number 6, but make sure that it is not covered in the double street bet or corner. Place one chip on number 6. The next step is choosing double streets. You can pick two sets like 12, 13, 14, 15, 16, 17 and 31, 32, 33, 34, 35, 36 and bet 2 chips on each. The third and last step should be finding corner numbers, and you can pick any four numbers e.g. 7, 8, 9 and 11 and bet one chip on it. At this point, you have 17 numbers in total meaning that you are in control of the half of the wheel. The chances of the ball landing on any of these numbers are at 50%.
How it pays off?
This is the best part of it. If you hit the straight up number (in our case no.6), it pays 35 to 1 (35:1). This means that you will get back 36 chips and by considering that you had used six chips to place the bet, the win will be 30 chips. If you land on the double street, it pays 5 to 1 (5:1), and for the two bets, you will win 10 chips – the profit is 6. If the ball lands on the quad or corner bet that pays 8 to 1, the profit will be 3 chips. If the ball fails to land on any of your numbers, then you will lose your bet (6 chips). The highly probable scenario is a double street win.
Why is it Popular?
The main reason why Double Street Quad Strategy is becoming increasingly popular is the fact that the player has higher chances of winning (50/50). The system also gives the player longer time to enjoy playing the game. For those who are doing it fun, it keeps them at the table for a longer time, and this gives them pleasure. The strategy also works very well for those with a thin budget or those who are playing safe by guarding the proceeds they had previously made. The bottom line is the system will minimize the losses significantly, and it will keep you at the table for a longer time.
Playing roulette is more than winning a bet. Having fun should come first, and rest follows. Unlike other systems that can bankrupt you in a minute, this Strategy will keep you on the table for a longer time thanks to the 50/50 chances it provides. You will also have all the fun that you are looking and probably go home with something. If you love playing Roulette for fun or just for make money, try Double Street Quad Strategy.
PlayRoulette.org » Strategy »
#1 Roulette Casino for Americans

4 Roulette games, Table Mania Tuesdays!