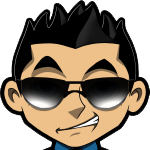 If it were up to me Americans could play at any and all online casinos, but that's not the case.
Some online casinos do not allow Americans to play at Roulette at their site, but with that in mind, I have compiled a list of the best online casinos for American players to enjoy Roulette.
Each site offers something different and depending on what you looking for out of an online casino, I am sure you'll find one of these to be perfect for you. I've presented a list of features of each one as well to help you choose.
#1 Roulette Casino for Americans

4 Roulette games, Table Mania Tuesdays!
WinADay Casino: One of the most popular online casinos, WinADay Casino is part of the Slotland group which has been around since 1998. The biggest feature of WinADay casino is the fact that they offer Roulette 5 and La Roulette. These are American Roulette and European Roulette – with one big twist: it's 5 wheels at once! Plus with $500 welcome bonus on your first 5 deposits, and a really slick flash interface, WinADay Casino is the most popular option for Americans.
Classy Coin Casino: (Closed down - Americans we recommend WinADay, everyone else we recommend Video Slots): Another very popular selection, and I really don't need to spend too much time convincing you to try out Classy Coin. A $10 no deposit bonus to try out Roulette, plus American Roulette, European Roulette, French Roulette AND Multiplayer Roulette. Why are you still reading this? Head on over to Classy Coin Casino: (Closed down - Americans we recommend WinADay, everyone else we recommend Video Slots) now and get your no risk $10 no deposit bonus.
Bovada Casino: Very reliable and trustworthy, these guys only offer American Roulette and European Roulette. The main feature however is the fact that you can do everything here. They have a wide selection of casino games available for you, and also the best sportsbook online. They have a solid poker room, and are really your one stop shop when it comes to gambling in the USA.
Lucky Red Casino: Established in 2009, Lucky Red is an amazing online casino. Offering daily promotions, great customer service available 24/7 and plenty of free chips and deposit bonuses Lucky Red does all the things they can to keep there players happy and coming back for more. If you feel like taking a break from Roulette, Lucky Red has over 120 games available to play with new games added on a regular basis. Sign up now and Lucky Red will offer a 400% signup bonus for any deposits over $20. After you win big here there fast and easy cash out option is also a plus. Their selection of Roulette is weak with just American Roulette and European Roulette, but this is still a professionally run and impressive online casino.
High Noon Casino: Go back to old days of gambling at High Noon Casino. A cool approach to online casinos, High Noon Casino looks and feels as if you have been transported back in time to the days of gunslingers and bar room brawls, creating a unique online gaming experience. They offer both American and European Roulette and a large selection of traditional casino games, over 100 in total. There's even a neat "My Favorites" option, which allows for quick access to your favorite games. New players are offered a $60 sign up bonus to try things out, that plus the large number of progressive jackpots and promotions make High Noon Casino a great choice for online Roulette.
American Online Casino Reviews:
I'm also slowly working my way through the online casinos, providing in-depth reviews from a roulette prespective. So be sure to check out my casino reviews section for more information on the above online casinos.
PlayRoulette.org » Online »
#1 Roulette Casino for Americans

4 Roulette games, Table Mania Tuesdays!