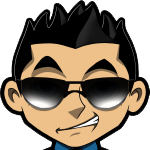 If you're a Blackberry user – well unfortunately, it can be a bit tricky for you to play Roulette online. There are a few casinos online that still support you guys though – sadly, the rest of the casinos are heading the route of Android/iPhone and ignoring Blackberry.
I feel for you guys, believe me. I used a Blackberry for years and I loved it. Hell I even ran a website devoted to Blackberry apps to showcase just how many apps there actually are. Sadly Blackberry is a dying breed, dropping more and more by the day. And with the new Blackberry phones utilizing the Android and Amazon App store to allow you to sideload Android apps etc – it means exclusive Blackberry apps are a thing of the past.
#1 Roulette Casino for Americans

4 Roulette games, Table Mania Tuesdays!
One thing I do quickly want to warn you about – the Blackberry App World. If you search "roulette" you will find a couple of games in there. Not many honestly – I believe there are 3 games. But these are hll honestly crap. I borrowed a friends Blackberry to try them out and ugh – so, so bad. The most popular one was Casino Roulette and it was horrendous – it wouldn't work right, and it doesn't do anything like keep stats or anything fun. It's just you spinning a roulette wheel over and over with no chip balance or anything. What the hell is the point of that?
If you're a Blackberry user, you should stick to the below online casinos. Even if you don't want to play for real money – they offer free versions of their online casinos – you simply choose "play money" when you go to log in. Then you can play for free. And if you are wanting to play for real money? Awesome – these guys also have you sorted!
WinADay Casino: WinADay Casino is the home of the most popular online roulette games, Roulette 5 and La Roulette. Those are American and European Roulette games which have multiple wheels.
They have recently upgraded their online casino to allow players to play via their mobile device. You will be able to play via your web browser. I should note I did have a couple of issues with my friends blackberry – I was able to play Roulette eventually though, but I had to use a different web browser.
However if you are looking for a mobile casino to play on your Blackberry, WinADay is it. Their Roulette games are amazing, and they also offer a great player rewards program, various tournaments and a wide variety of exclusive games not found anywhere else.
All Slots Casino (Not available to Americans, but check out Roulette 5 at WinADay Casino instead.): Don't let the name confuse you – All Slots Casino, which is compatible with Blackberry is a great online casino to play Roulette at. They offer a wide variety of games – and even better than that, they offer $10 free for all new users.
This means if you want to play roulette on your Blackberry, you can play for real money for FREE. This is a sick deal All Slots Offer as they know that a lot of people are unsure about using mobile casinos to play casino games. This is a good introductory offer that they will most likely take away eventually, so it's better to take advantage of it while you can.
Also I recommend registering at their website first – go to All Slots Casino (Not available to Americans, but check out Roulette 5 at WinADay Casino instead.) to do just that. Once registered, you can then get them to e-mail you the link or via text or even scan the QR Code. Lot bloody easier than spending 30 minutes on your phone flling in a registration form!
PlayRoulette.org » Online »
#1 Roulette Casino for Americans

4 Roulette games, Table Mania Tuesdays!