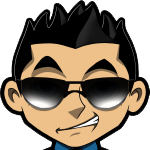 If you are a Belgian roulette player (I know there are lots of you out there), you will have no doubt wondered to yourself, "Where can I play roulette online?" or "What is the best online casino for Belgian players?" This is also no doubt confusing after the change in the Gambling Act at the start of 2011.
Well, do not worry, because I am here to help my Belgian friends with the three best online casinos to play at if, like me, you are a fan of playing roulette. Stick with these casinos and you will not only have a great time playing roulette, but you will save yourself a lot of time trying out different casinos trying to find the perfect one. Trust me, these are the perfect ones for Belgian roulette players. I have listed them by personal preference, so try them out and you can decide for yourself which is best for you.
Bet365 Casino (Not available to Americans, but check out Roulette 5 at WinADay Casino instead.): Bet365 are one of the biggest players in online betting, and you can tell by their products that they are serious about their betting. I am a huge fan of all of Bet365's products. Their sportsbook is great and constantly has great promotions not just for new players but also loyal players. The in-play betting is unbelievable, with such a wide variety of sports to choose from, and from some real obscure places, too. Plus, many of them have live feeds you will not find anywhere else, and I love watching my bets in-play. The poker is often incredibly soft at the lower levels, so if poker is your game it is also fantastic.
#1 Roulette Casino for Americans

4 Roulette games, Table Mania Tuesdays!
What is great about Bet365 is that their casino is the best part of their product (and their product is fantastic as a whole). There is such a wide variety of nearly every single casino game, and being a huge roulette lover, the amount of choice for roulette games at Bet365 casino is what makes them stand head and shoulders above the rest. As you should know by now, European roulette has the best probability for players, and that is the main roulette game at Bet365 casino – that's a huge plus. But we also have Roulette Pro if you are a bit more of an advanced roulette player and want to keep track of the stats such as hot and cold numbers. Then there is Mini Roulette – you can still play roulette while doing other things at the casino or the sportsbook, another fantastic idea! And my favorite of all the roulette games at Bet365 Casino – Multi-Wheel Roulette. So much action over so many wheels! Or are you a fan of the Marvel comic books or the movies (I have to admit Iron Man hooks me in every time)? Well, Marvel Roulette is the game for you – play roulette, then try and win the huge progressive jackpot if you get the Marvel Bonus. And what about Live Roulette? Bet365 have you covered!
High Noon Casino: Themed casinos are great fun in real life, and I am a sucker for them online, too. High Noon Casino hooks you in with a old-time Wild West vibe. If you liked Deadwood, John Wayne movies, or even Will Smith in Wild Wild West, you have to check out High Noon Casino. In fact, even if you don't like them, you need to check it out if you like to play roulette.
There are three roulette games to choose from at High Noon Casino. Although this is not a huge amount of choice, because the casino uses the Real Time Gaming software, you know you are going to get a good, slick roulette game with no glitches. Using one of the industry leaders to provide your software is always a good sign. The three roulette games are American roulette, European roulette and Multi-Player roulette, where you can see other players' bets and chat away with your fellow roulette players.
There is a $60 No Deposit bonus at High Noon Casino, which is great if you want to just try the casino out, and the casino also runs daily promotions, sign-up bonuses and deposit bonuses. Players are well looked after at High Noon Casino, which is probably a real improvement over the real casinos in the Wild West!
Classy Coin Casino: (Closed down - Americans we recommend WinADay, everyone else we recommend Video Slots): If, like me, you are a fan of huge deposit bonuses, Classy Coin Casino is the place you want to go to play roulette. Not only that, there are high-roller bonuses, slot machine bonuses, and most importantly Classy Coin Casino has a roulette bonus. The one disappointment is the choice of games, but you do have the choice between American roulette and European roulette, and you know I love playing European roulette! They used RTG software at Classy Coin casino, which you cannot go wrong with – it is classic software. Classy Coin Casino is nothing fancy, but you get a good old-fashioned game of roulette to enjoy.
PlayRoulette.org » Online »
#1 Roulette Casino for Americans

4 Roulette games, Table Mania Tuesdays!