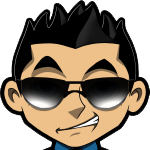 One thing that always fascinates me is seeing the evolution of a game like roulette, all thanks to the internet.
Prior to the internet and online casinos, you had American Roulette, European Roulette, and French Roulette. Those were practically your only choices at any live casino, and the latter was a rarity.
The only difference you would see and the only variable is in the limits set. Now there are literally hundreds of different roulette games you can play at various online casinos.
What I've found really interesting though is seeing the rise of live dealer casinos, and seeing all of the new features and different takes on standard games such as roulette.
I remember when live dealer casinos became a thing online and it was just like the old days – you could only choose between American Roulette and European Roulette. Now there is a much bigger selection – an online casino such as gem.bet for example, has over 40 different variations of live dealer Roulette.
A lot of them are just American Roulette and European Roulette, but they do have some different features to make them stand out.
I thought it would be interesting to highlight a few of these games and their takes on roulette.
#1: Live Dealer Roulette by Lucky Streak
Unfortunately, there is no lucky streak bonus or anything like that associated with this game. Lucky Streak is the name of the software provider.
What they do offer though are excellent live dealers who make everything very fun, and also multiple camera options. They use a very nice format with both the live camera and computerized graphics to make it easy to see the roulette wheel.
#2: Swift Roulette by CreedRoomz
Swift Roulette is an excellent take on the game of Roulette. Instead of just one roulette wheel and table on display, there are eight different tables.
This means that there is no waiting around. You can play as many tables as you want so that you keep the action going non-stop. A lot of fun if you don't have a lot of patience.
#3: Roulette FTV by Fashion TV
While Roulette FTV is a European Roulette game, they have used some inspiration from French Roulette and offer a few different betting options.
These can be found under the special bets section, and include the likes of Tiers du Cylindre and Orphelins.
Roulette FTV also use a very clean and crisp interface and offers up a bet-building mode.
#4: Auto-Roulette by Pragmatic Play
Have you ever wanted to play live dealer roulette, but WITHOUT the dealers? Then you get that with the Auto-Roulette game by Pragmatic Play.
They offer up just the table with a really cool 3D perspective on it. You simply sit there and play with it relying on a computer to do the spins, rather than an actual person.
#5: Mega Fire Blaze Roulette Live by Playtech
This is a very fun variation on live roulette. Prior to each spin, 10 of the numbers on the table will be picked randomly by the system. Then you have to hope the ball lands on one of those numbers, as this starts the roulette bonus game.
The Mega Fire Blaze bonus game allows you to do 3 spins and get multipliers with the chance of winning an incredible amount of money. It offers 4 separate jackpots and really adds a lot of fun to the game of Roulette.
They also offer a bet creator and a lucky dip feature.
PlayRoulette.org » Online »
#1 Roulette Casino for Americans

4 Roulette games, Table Mania Tuesdays!