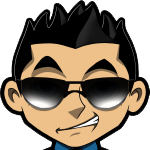 Roulette is a classic casino game. The spinning of the wheel, the landing of the ball on a number, and all the thrill in between are what makes Roulette a cult favorite. This classic game comes in various forms, two of them being: live and virtual.
Today, we explain why live dealer Roulette is the real deal. Let's begin!
1.   You'd be Playing Against a Real Human Dealer, not Computer AI!
Virtual Roulette is all about playing against a computerized system. That's fun in it, but not much? Everything feels monotonous and you're sure to get bored easily. True gamblers won't even feel like they are gambling when they play virtual Roulette.
On the other hand, live Roulette gives you the complete experience of gambling. The dealers are in front of you, spinning the Roulette wheel just like they do at physical casinos. You can hear the whole gameplay, chat with other players and place bets. All this while sitting on your couch! It is like being at a casino, without actually being there. What could be better?
For those willing to play Roulette live, the web offers casinos in variety. One could easily be spoilt for choice looking for the right one. This is why it is good to depend on casino comparer sites that review such casinos and find out the best for you. One such site is LiveDealerBaba that compares live casinos and could make an excellent point to start playing live Roulette online.
2.   You get to Experience Realistic and Real-time Gameplay
When you play live dealer Roulette at an online casino. You will feel as if you're sitting in a real brick-and-mortar casino. These games are designed in such a manner. You can hear the background noises of a casino, you can hear the ball rolling, and even hear the dealer speaking as they do at physical casinos. The broadcast is crystal clear, glitch-free, and made from real casino studios.
Such an experience can not be found in virtual roulette games. In fact, virtual roulette games will make you feel as if you are playing some dull version of the game.
Also, since everything happens in real-time and in front of your eyes at live dealer Roulette games there is no scope for rigging or cheating. Moreover, top casinos that offer live Roulette also have various testing agencies in place which ensure fair play. All these factors indicate towards live Roulette being the better choice.
3.   You can make friends while you play Live Roulette!
Live dealer Roulette has a live chat feature that many virtual roulette games may lack. This feature allows you to talk and interact with players from all over the world. After all, playing from your couch can get boring.
Avoid such a thing, you can interact with players and make new friends. Friends who share common interests with you! You could even talk to skilled players who may help you become better at the game. It will just be a matter of time before you have a bunch of gambler friends, thanks to live roulette.
PlayRoulette.org » Online »
#1 Roulette Casino for Americans

4 Roulette games, Table Mania Tuesdays!