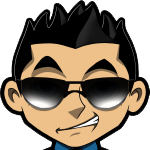 The Ultra Roulette experience is one that any Roulette player would treasure. Just like most other Roulette games, it does not need a lot of introduction to play. However, it stands out owing to the fact that as a player you get the chance to place a bet on number 37 and you stand to win even more compared to other Roulettes. It has an exciting interface that conforms to glamour, thrill and enthusiasm. It is offered by online casinos for Android devices.
What Is Ultra Roulette?
Ultra Roulette is a virtual game that is designed by Ultrasimon. It is designed for Android devices only. This means that you can use it on a mobile device as well as tablets that operate on Android OS; so long as the Android version does not go below 2.2. At 310kb, it is a pretty small application that does not consume a lot of internal memory. It offers a player ultra gambling platforms; thus it is rated 12+. One of its strongholds is its up-top interactive features. For installation, one can purchase it digitally.
#1 Roulette Casino for Americans

4 Roulette games, Table Mania Tuesdays!
It is played on an ultra-realistic Roulette table and it is an easy game to master. The table contains a betting grid and a Roulette wheel. The wheel has black and red pockets with a configurable amount of numbers. It offers a player an opportunity to play using either European rules or Atlantic City rules. Whichever the option, the game comes with a sweet casino style dealer.
Ultra Roulette Features
Ultra Roulette comes with outstanding features that are hard to come by in any other roulette game. It helps a player to take his/her gambling abilities to a whole new level.
The biggest feature is the multiball where it is 5 balls at once. However you can change the number of balls from 1-5 as well as 10 which is really cool.
Below are some of the features;
· Variety of tables: a player can choose the table that he/she desires from the American, European, Geek, Multiball or Custom Roulette table options.
· User customized tables: a user gets the opportunity to customize his/her table by determining features such as the number of balls, zeros, columns and rows.
· Return rate: it has a high return rate of up to 99%.
· Bet limits: there are bet limits that range from 5, 500, 10 000, 100 000 up to Unlimited.
· Graphics: it has Ultra-HD 4K graphics that support superior animations.
· Speed: animations can be sped up by simply tapping the screen.
· Ball spins: ball spin times and turns can be changed
· Rules: it has both Atlantic City as well as European rules
· Additional feature: one can play the game in offline mode. It is also free of ads and thus captures maximum concentration.
How to Play Ultra Roulette
The first thing to consider when playing Ultra Roulette is the type of game. For mutiball, one needs to play with four balls in a single spin. The Geek table allows one to bet on certain sequences such as all prime numbers or the fibonacci sequence. Shifting the table to micro increases the chances of winning on every single bet. There is the option of displaying last numbers of the screen for decision making purposes.
Basically, it is just like any other Roulette as it relies heavily on chance and strategies for guessing required numbers. The strategies determine the success achieved. They include plans on matters such as bankroll management and bets. The general premise is to predict the number on which the ball will land and if the prediction is right you win the bet. You can place an inside bet or an outside bet. An inside bet is an exact number inside the grid while an outside one consists of a combination outside the grid. Apart from the inside and outside bets, there are also called bets and variants of stake bets (Roulette with 50.000 maximum and Roulette with 5.000 maximum)
Ultra Roulette Rules
When you join the table, you are required to select a chip colour for the session. You have the option to wager on a number or a combination of numbers by using outside or inside bets. An inside or outside bet must have a minimum value as that of the table minimum. Once you win a bet, you get your original wager back in the account. It comes with the payout earned. However, if you lose a bet, you lose the wager. The game is designed so that records (such as wagers and payouts) are automatically tracked and reported to the player. Bet payouts vary based on the type of bet. Inside bet payouts depend on whether it is Straight Up, Split, Street, Corner or Line while outside bet payouts depend on whether it is red, black, odd, even, low or high. Inside and outside bet limits vary depending on the minimums and maximums.
Ultra Roulette Review
This game is a game changer in online roulettes. It is a top notch innovation that offers a player an experience that cannot be gotten from most other games. Players who have used it rate it very highly. In the reviews, it has a 4.5 rating out of the possible 5.
Conclusion
In sum, downloading the Ultra Roulette is worth the experience that you will get. It does not only sharpen your decision making skills but also offers you a chance to learn the rules of casino gambling on an online and remote platform.
You can check more about it at the Google Play Store.
PlayRoulette.org » Mobile »
#1 Roulette Casino for Americans

4 Roulette games, Table Mania Tuesdays!