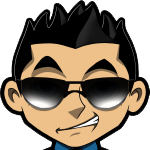 What do you do when you want to do something fun, but do not feel like flying to Vegas to participate at the roulette table? Why not download an easy to use app on your android phone and have some digital fun instead? But, with so many options available, which roulette game app should you download? That is an easy question! Round Roulette is the roulette app game name that you need to remember! This android based game is fun, easy to play, and gives you an out of this world experience when you play it.
Round Roulette boasts that it is not supposed to look or feel like a realistic roulette machine, because that is not what it wants to be. It wants to be a roulette machine! You will love game features:
Round Roulette Features
#1 Roulette Casino for Americans

4 Roulette games, Table Mania Tuesdays!
· No rotating wheel-Instead only the ball moves.
· Everything you need to see is all conveniently located on the screen.
· No requests for contact information
· No casino links
· No prompts to play for real money
· Full support
How to Play Round Roulette
For roulette lovers who love the convenience and ease of playing a game on your phone, the Roulette app game name is Round Roulette. The game is fairly straight forward and guides itself through the process, so all you really have to do is follow through each screen using your thumbs or forefinger.
Some players feel that roulette is solely a game of chance that the ball stops where it stops, there is no control. But, there is a bit of skill that can be learned if you play the game to truly understand it. Some people feel that it is possible to play the game rationally and strategically. This game allows you to see everything on one screen, so it is possible to pick your main patterns that and see if they work for you. You will find happiness in some of the tips provided in the game, but in the end it is a game between you and the system. Enjoy it and do not take it too seriously. It is meant to be a fun pastime, but that doesn't mean that you can't try to beat the system. After all, isn't that the point of any game?
Round Roulette Rules
There are no real rules listed on the download page of the Round Roulette download page, but it is fairly self-explanatory. Simply place your bet on a number and color, spin the ball, and hope that it lands on the color/number combination(s) you chose!
Round Roulette Review
This game is a fun past time for anyone who loves to play games on their android based phone. The creator created this game to be fun, and even discourages people to play gambling games for money. It's a fun game that is easy to play, easy to understand, and free of pesky bugs that can ruin your game playing momentum.
The wheel does n't actually spin, which in a weird way, makes it almost more realistic than watching a screen with a spinning wheel. Watching the ball spin around the wheel rather than watching the roulette when spin only adds to the fun of the game. Plus betting on where the ball lands on the roulette wheel never gets old.
If nothing else, this game will probably teach you that playing roulette is a hard game to stop playing once you start, but that's okay. It's not like you are playing for money!
Want to know the secret of the best Roulette app game name? It's Round Roulette! That is the only game you need on your android phone. You will have so much fun playing it, you won't need to download another roulette game app…ever!
Playing roulette on your phone is a fun experience. It won't solve your problems, but it can take your mind off of your worries, if only for a little while. So grab a seat and a cold drink, make sure your phone is fully charged, and have a great time playing Round Roulette. Try the free version and you'll surely be hooked enough to pay the few dollars to get the full game on your phone. Try it today! You won't be disappointed in this fun, easy to use android app!
PlayRoulette.org » Mobile »
#1 Roulette Casino for Americans

4 Roulette games, Table Mania Tuesdays!