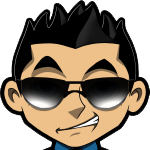 Roulette Royal is an exciting roulette application that you can be played on your tablet and iOS as well as Android mobile device. The game itself has been created by MyWavia Studios, which enjoys a good reputation for making gaming apps. The application itself is free to download and play, and it can be played either without using real money or you can also choose to play the game with real money. The only trouble with playing this game on your mobile device is that you will need to accept advertisements that pop up from time to time.
What Is Roulette Royal?
#1 Roulette Casino for Americans

4 Roulette games, Table Mania Tuesdays!
Roulette Royal is a variation of the roulette theme and is exciting as it offers wonderful progressive jackpots and a number of exciting bonuses. The game itself is mainly based on the European Roulette and so the wheel has all of 37 spots, which means that there will be a zero number and thirty-six other numbers for you to choose. Every player also gets a shot at winning the huge progressive jackpot. However, Roulette Royal also supports American Roulette and can switch between American and European roulette in a very seamless manner.
Roulette Royal Features:
Roulette Royal has a number of exciting features. For example, the app displays the previous 5 numbers and also provides complete number statistics across all games. To get a feel of what it feels like to play at an online multi-player roulette table you can play with live bots.
The game also has excellent graphics in High Definition which helps to make the game that much more enjoyable. You can also buy different virtual items and there is a Leader Board that shows you worldwide and country-wise rankings for virtual money as well as all the items that have been bought at the Shop. There is also a Hall of Fame, which shows all the players from different categories.
Roulette Royal also allows you to compare your own scores with those of your friends.
Other features include both European and American tables.
There are also 20 different types of bets that you can place.
You can also take advantage of the no-cost daily bonus chips.
In fact, the app also provides bonus chips by the hour.
There are as many as five different tables for you to play at.
You can also unlock more advanced features by achieving certain goals and objectives.
The music and sound are very like the sounds and music you hear at a regular casino and this helps to improve the ambience of the virtual casino.
How To Play Roulette Royal
Playing Roulette Royal is no different than playing any other roulette game. Before you get started you need to make up your mind about how much you wish to bet and what you are going to bet on. Once you have decided these two things you can then place your chips on the chosen spot on the table layout. Next, simply spin the roulette wheel by pressing the SPIN button and then the round begins.
Roulette Royal Rules
When playing Roulette Royal the same rules apply as for most other roulette games. The game will be played with a basic zero that indicates that there are 37 other slots available which also include the zero. The basic rule is that players need to guess which number the ball is going to stop on. The dealer will spin the roulette wheel and then a ball is thrown. As the wheel spins, you can place your bet on any number or group of numbers, which you think, will be the winning number. The amount that you bet is also the same as for other roulette games and other than this you don't need to worry about any other special rule. The only exception to the rules involves the use of side bets. There are also many different kinds of bets that you can place including:
Inside
You can place straight and split bets. You can also choose to make a street bet or corner bet as well as line bets.
Outside
There are several bet options available including red/black, odd/even, high/low bets. In addition you can also place dozen bets and column bets as well as zero bets.
Roulette Royal Review
Roulette Royal is an exciting roulette game that you can play on your mobile device or tablet. If you are fed up with trying your luck at slots, then be sure to give Roulette Royal a try!
PlayRoulette.org » Mobile »
#1 Roulette Casino for Americans

4 Roulette games, Table Mania Tuesdays!