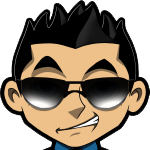 On the Google Play marketplace, there are many new apps and games that are coming out all of the time. These games range in price, function, as well as type, but most have the same goal in mind: entertain the players who have downloaded them. A popular type of game on the app store are casino games, games that are designed to give a replication of what casino games are like, on an android device. These included blackjack, poker, and slot machine games, which are usually offered in conjunction to a virtual currency system. Another type of casino games is the roulette wheel, a wheel of red and black numbered colors, in which the player bets on a specific number, or a specific color. There are many that are offered in the store that pertain to the roulette game varitey, one of which is Roulette Live. In this article, I will review Roulette Live, and will provide information on what it is, how it plays, and whether it is recommended or not.
What Is Roulette Live?
#1 Roulette Casino for Americans

4 Roulette games, Table Mania Tuesdays!
Roulette Live is a realistic copy of the feel one gets when they are gambling in Las Vegas. Roulette Live is a multiplayer casino game, that allows players to connect with others that are currently playing the game. The game aims to produce the flight, flashy feelings and colors that are so concurrent in Vegas, and for the most part, it does this well.
Roulette Live Features
Roulette Live has some interesting features, some of which are unique to the game. You can create your own avatar to play with, or you can choose from the premade heroes that are available to you. In playing the game, you can come up with your own strategies to win; or you can choose from the premade strageties offered from the game. These strategies make sense, and in some cases, may rival or best your strategies.
Roulette Live: How Do You Play?
Roulette Live is very simple, for basically, you are betting on a red or black color selection, or a particular number on the roulette board. When you log into the game, you get a choice on where you want to sit at the table. If you are only interested in playing Roulette (other games are on this app), then you click on the "Play Roulette" section when you open the game. At the top corner will be your chip amounts, as well as your name and avatar. A win chance % appears next to the board which calculates the likelihood of you winning the mathc, and a win spreader multiplier amount is also at the bottom corner.Pick the color or number you want, and then place your bet. That is really how simple this game is.
Roulette Live: What Are The Rules?
As with most games, Roulette Live comes with its own set of rules. The rules are similar to actual Roulette gameplay, so for those who are familiar with Roulette rules, this game is very simple.
Roulette Live: Is It Recommended?
Roulette Live, like the many other casino games out there, is surprisingly addictive. I have only played a little bit of the game, but from the positive reviews it seems this game is one of the best. Roulette Live is very easy to learn, simple, and above everything else, it is very fun. From the little bit of gameplay I did, I found it to be very similar to actual Roulette games, and the game itself a very vegas kind of vibe. With the shiny and glittering atmosphere, I at some times thought I was actually in a casino. If you are looking for a free game to download, that https://play.google.com/store/apps/details?id=com.abzorbagames.roulettecan provide hours on end on fun, without being too hard or complex, this is definetly a game worth checking out. Though there are several types of casino games out there, few can match to the entertaining and easy to use aspects that are included with Roulette Live. If you want more information on this game, chekc out the link here: https://play.google.com/store/apps/details?id=com.abzorbagames.roulette. Download this highly addictive game today, and you may find that you are much luckier in this game, than you are at any casino!
PlayRoulette.org » Mobile »
#1 Roulette Casino for Americans

4 Roulette games, Table Mania Tuesdays!