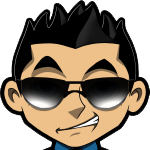 Roulette for Tango is an exciting roulette app that you can play on your Android mobile device. This game is very exciting because it makes you experience the true feeling of playing at a casino in Las Vegas. This is a multiplayer game that you will love playing. We all know how easy and enjoyable it is to play roulette. With Roulette for Tango, you have a game that makes it possible for you to really enjoy playing roulette without needing to step out of your home. Just click your Android device buttons a few times and you are ready to start playing Roulette for Tango.
What Is Roulette for Tango?
#1 Roulette Casino for Americans

4 Roulette games, Table Mania Tuesdays!
Roulette for Tango is a dynamic as well as very exciting game. The nice thing about this game is that even real amateurs will love it. Best of all, you can start playing this game in less than a minute after downloading it to your Android device.
There is plenty for the experienced roulette player because the game provides you with many choices including the classic European roulette and the wonderful French wheel as well as the thrilling American roulette.
The nice thing about this app is that it is totally free and its graphics are also very spectacular. It also comes with a host of wonderful social features and the gaming process is also very lively and exciting.
Roulette for Tango has been designed to give players the real feel of casino roulette. It is also the only app of its kind that you can move to an external SD. This is a great game to play with your friends.
Roulette for Tango Features:
Roulette for Tango has a number of exciting features. The latest feature to be provided is the Weekly Series. There is also a new Leaderboard and there are plenty of exciting and sizable prizes to be won every week. With this game you get a chance to go head to head with the best roulette players and you can compete with them in the hope that you will come out on top. Every player is eligible to be on the Leader-board. The game also features points-based mechanic. This point system works on the basis of your performance every week. So, if you play more then you stand a good chance of winning more points. The Leaderboard will be reset on a weekly basis. If you come out on top and are placed among the top ten winners then you get a chance to win from the prize pool.
How To Play Roulette for Tango
The nice thing about playing Roulette for Tango is that it captures the essence of a weekend at a Las Vegas casino. You can give your friends an invitation to play with you on the most social game in the industry. Simply spin the wheel and experience the tension and then bask in the limelight when you win big. You should also give the STRATEGY feature a chance and you can also find out what your chances of winning are by checking out the WIN CHANCE feature. This game has tons of exciting features including live chat and challenge friends as well as swap cocktails and you can also dress up in some truly fantastic outfits.
Roulette for Tango also allows you to gather all your friends and at the same time the game also allows you to make new friends in the live multi-player classic game that has hundreds of tables to play at. It also has VIP privilege suites and many tournaments as well as challenges that along with the Guest and Facebook sign-in option makes this game a really entertaining one.
Roulette for Tango Rules
The Roulette for Tango rules are fairly standard and more or less the same as for any other roulette game.
Roulette for Tango Review
The bottom line is that when you play Roulette for Tango, you will enjoy an experience quite unlike what you have experienced before. The game truly captures the spirit of Las Vegas and it allows you to send out invitations to your friends to come and experience a great time. Roulette for Tango delivers a truly classic casino experience that along with a host of exciting and fun features; make this game one that you will really enjoy.
PlayRoulette.org » Mobile »
#1 Roulette Casino for Americans

4 Roulette games, Table Mania Tuesdays!