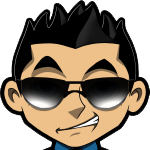 Roulette Deluxe is mobile form of this popular casino game specifically designed for the Android platform. Developed by MobileMediaCom, this game offers a great playing experience that many users consider to be fairly representative of the immersive adrenaline-filled gaming experience the real game offers. The game offers many plays that the traditional roulette game has to offer, and even allows for things such as playing with friends. The app also comes with in-app purchases, and a single purchase should help you get the ad-free version of the game.
What Is Roulette Deluxe?
#1 Roulette Casino for Americans

4 Roulette games, Table Mania Tuesdays!
Roulette Deluxe is an Android casino roulette game. The game offers the same playing experience you would get from a casino roulette game, but through your Android device. The game consists of a wheel with numbers starting from 0 to 36. Various bets can be placed based on these numbers, and the difficulty of hitting a specific number, color, or combination of numbers usually affects the amount of payout you get.
Roulette Deluxe Features
Roulette Deluxe is packed with several features. For instance, the game is created using great 3D graphics that make for a more immersive playing experience. The game's navigation options are also quite great, as players can enjoy a painless and smooth use experience.
The game also offers a multiplayer option, which means you can challenge your friends to play against you and have some thrilling casino fun with nothing but your Android mobile device. The game also comes with a slot machine mini-game which allows you to earn tokens you can use to get a more fulfilling and realistic playing experience.
How To Play Roulette Deluxe
Generally, playing Roulette Deluxe is like playing any other roulette game. You get the same thrill and emotion that comes with the real game. The game is based on the European version of the roulette, which offers you better odds of winning due to a lower house edge, thanks to the lack of a double zero and the use of "La Partage" rule.
To play the game, you just have to choose the amount of bet to place, and pick the outcome you feel most optimistic about, for instance, red or black, even or black, or even a specific number. From there, you spin the roulette wheel by clicking on "spin" and then wait to see where the ball lands and see how your bet has panned out. You will see the wheel as it spins.
If the ball lands on the slot that lets you win the bet, you get a payout depending on the multiplier for that specific bet. For instance, a red/black bet has lower payouts than a specific number bet which is much harder to win. The wins are reflected immediately on your total stack. You also get to choose how much to bet, for instance, you can bet 2, 5, 10, or 20 on a single bet.
You can also employ various roulette strategies while playing this game. For instance, you can use martingale techniques to ensure your bankroll keeps growing by covering your losses through subsequent wins. Although the game gives you the option to buy stacks, you get 300 free stacks when you install the game. So, you can start playing right away, and if you are good at it, grow your bankroll considerably.
The game also comes with various navigation options that let your playing much easier. For instance, you can use the "Repeat" option to make the bet you had made previously, which should make for a more intuitive playing experience.
Roulette Deluxe Rules
The rules of this Android game are quite simple, just like its real-life counterpart. You are generally allowed to pick among various bets, for instance, odd, even, black, red, first 12, and so forth. However, it is worth noting that the developers have yet to work in all the betting options an actual roulette game offers into this Android version.
However, to an appreciable extent, this game is quite similar to the a live roulette game. For instance, even and odd number bets get a 1-to-1 payout. On the other hand, landing on a zero gets you half your bet back, just as the rules of the European roulette game dictate under the "La Partage" rule.
Roulette Deluxe Review
Roulette Deluxe is a great Android version of this popular casino game. The 3D graphics on this game are quite great, and make for a decent immersive playing experience. The game's playing options also successfully represent what you would expect when playing a physical form of the game in a casino. The various playing options available to the player with Roulette Deluxe are also great, as is the user-friendly interface.
PlayRoulette.org » Mobile »
#1 Roulette Casino for Americans

4 Roulette games, Table Mania Tuesdays!