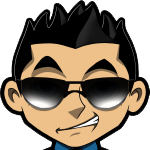 There was a recent overflow of casinos games on the app market. Numerous games, which could not even pass the specifications for acceptance testing, caused the app store to feature some very bad games. Roulette app has come as a savior to the market. The developers of the game, LazyLand SA, have managed to bring fun back to casino apps.
What is Roulette Arena?
#1 Roulette Casino for Americans

4 Roulette games, Table Mania Tuesdays!
Roulette Arena might seem like just another casino game but there is much more to it than meets the eye. Having been released in mid – June 2015, it is still new to the market. In a short time, it has already got ten to fifty thousand downloads. With only 31 MB it is easy to install and light weight. With a 4.2/5.0 rating on Google Play, it is definitely way above other casino games.
Roulette Arena brings the players the interesting game of roulette. Apart from the glamorous graphics and an interesting sound track, it has an amazing feature. Roulette Arena has enabled you to both enjoy the incomparable entertainment offered by casino games and play with other people. The game got a whole new dimension because now you can compete with your friends, family and players from all over the globe.
Roulette Arena Features
Features of Roulette Arena are one of the reasons why it has a high rating. Game is as good as the features it possesses.
· Multiplayer is definitely a feature that players are welcome to see. Not only can you play with players around the globe, you can play with your friends and family. What is better than a bit of friendly competition to see who has better luck?
· Appealing graphics make sure that the game catches your attention. The quality of the graphics make your gaming experience more enjoyable.
· Lightweight is a great feature of the game. Without taking up too much space on your phone, the game still provides you a unique gaming experience.
· Easy to play. One of the perks of Roulette arena is how easy it is to play. You do not need to take out hours of your valuable time to learn the game.
· Player friendly. The game is very friendly and rewarding to the players, especially loyal ones. There are many boosts, power ups and rewards which will make your gameplay more enjoyable.
· Versatility. Roulette arena has not just limited itself to roulette. There are many mini games, different game modes and other interesting features which make the game versatile and fun. You are destined to have a good time with this game. You will see it is hard to get bored of it.
How to play Roulette Arena
Playing Roulette Arena is very simple. In case you are not familiar with the rules of roulette, here is an explanation. There is a table filled out with numbers from one to thirty six, each colored red and black in that order, divided in three rows and twelve columns.
You can bet on a specific number with either 10, 50 250 or 1 k coins, depending on the game mode.. If you get it correctly, you will get the maximum winnings. You can also bet on the row in which the number will be, the range in which the number will be (for example 1 to 12, 1 to 18, 19-36), whether it will be an odd or even number and the color on which the ball will land, red or black. Once you make your bets, the dealer throws the ball on the roulette table and you wait for the ball to stop.
The position where the ball lands decides your winnings.
Roulette Arena Rules
There are not many rules related in Roulette Arena. You can play in different places in the game, with different rules. In some game modes the minimum or maximum bids will be smaller or higher along with the maximum possible winnings.
Summary
Roulette arena is definitely a game you will want to check out. It fun and interesting to play. It offers a unique casino multiplayer experience which will give the game a completely different dimension. With the level up system, trust worthy player rewards and the ease of gameplay it is definitely a game you will want to check out.
PlayRoulette.org » Mobile »
#1 Roulette Casino for Americans

4 Roulette games, Table Mania Tuesdays!