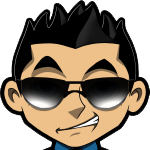 Technology has redesigned the world of gambling by introducing online casinos where eager participants can test their betting skills. Whether you're enjoying a game of Black Jack or sharpening your roulette tactics, the table is never empty. Those few hours of recreation can now be accessed through your mobile devices directly as you download popular casino based applications. Online casino gaming is now accessible on your Android phones introducing a range of entertaining applications to users. European Roulette Simulator has gained massive appreciation for simulating real casino roulette feel, vibe and game play.
What is European Roulette Simulator?
#1 Roulette Casino for Americans

4 Roulette games, Table Mania Tuesdays!
Released back in May, 2015 the ERS is a fantastic roulette application offered by Balance Games that functions effectively on Android systems (2.3 and above). It is extremely user friendly and works efficiently on mobiles and tablets. Available on Google Play, the game is absolutely free with over 5000 installs. European roulette is one of the simplest casino games so it isn't a surprise that a simulator based application now dominates every betting enthusiast's mobile.
Features of European Roulette Simulator
European Roulette is a different concept, unlike American roulette involving use of the classic roulette wheel and a betting grid. With every spin, you place your bets on lady luck as the ball is tossed in the opposite direction. So if the balls lands on your wagered number, you're in for a high payout. If you're eager to count your luck on a real roulette, this simulator is a fantastic table for refining your betting skills.
The Wheel
European roulette simulator replicates the roulette wheel featuring 37 numbered pockets that are orderly numbered from 0 to 36. The numbered pockets are alternately colored red and black and the number 0 is colored green. There are segments you must observe before the wheel is turned and a bet is placed. You can make a combination of either number/color, every bet reserving a different number and distribution.
Inside Bets
It is important to note that in European roulette, an inside bet is always placed on any number from 0 to 36. Distinct categories are part of this label –
1. Straight Up: Players place their chips at the center of the table, betting is done on any number inclusive of 0.
2. Street Bet: Players place their bet on the boundary line of the roulette simulator table which is at the end of corresponding row. You can easily bet three numbers in a row.
3. Split Bet: Only two numbers can be bet, lying next to each other. Players must place their bets on the line that differentiates the two.
4. Square Bet: 4 numbered bet which pays the original bet and additional of 8 units (8-1 payout)
5. Six Line: With a 5-1 payout, this bet adds five units to your original score.
Outside Bets
When you place your bets outside the table, like in the first 12 or the Red, outside bets are formed labeled –
1. Column Bet: One of the three vertical columns stands for a bet
2. Dozen Bet: 12 numbers gamble
3. Even Money Bet: 18 numbers gamble, wherein the chip is placed on any one of the squares – 1 to 18, 19, 36, Odd, Black, Even and Red
How to Play?
In European roulette simulator you can enjoy the experience of betting on any particular number or a combination, color or on a winning number that might land on the wheel which could either be odd or even. A commonly made mistake by most roulette players is increasing their stakes after a loss so it is important to understand that the game is completely about gaining the winning number. Different kinds of bets exist in the game however the common most is a flat bet.
Casino chips are basically the 'money' that you're betting on however in a simulator you are only enjoying the ambiance of a roulette game. Colored chips have a certain value assigned to them, specifically colored for better tracking and understanding. You place your bets on whatever number you want with the limits displayed at the bottom. In the simulator you get the option of 'Undo' which assists in changing a move unlike in a real roulette game.
While the ball is dealt on the spinning wheel, you wait for the ball to land on a particular number. In the game chances are black is due on the next spin or perhaps red is on a streak; however there is always a 50/50 percent for both. If it does land on a winning combination or number, you can claim your winnings immediately. It isn't possible to predict a color or a number however you can be smart enough to not increase your bet size continuously unless you want a massive blow to your winnings.
Depending upon the number of coins you have stacked, payouts in European roulette simulator is typically 35-1 for a straight up bet. This means you are paid 36 coins if you bet with a single. Similarly for 17-1 payout in a split bet, you will be paid 18 coins if you win. While the Column pays 2 to 1, the Corner bet only pays 8 to 1. You can grab a payout of 1 to 1 in case you place a Even Money Bet.
Review
With a delightful graphical interface, the European Roulette Simulator incorporates an interactive game play by randomizing your winning chances. You'll get to challenge some of the best roulette players around the world in this awe-inspiring game that completely enhances casino experience.
PlayRoulette.org » Mobile »
#1 Roulette Casino for Americans

4 Roulette games, Table Mania Tuesdays!