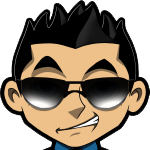 Experience the excitement of casino roulette game play with the Arcade Roulette app for Android. This free app has been beautifully designed and is easy to use. There is no risk involved as you use only virtual currency to place your bets, so you can feel secure while enjoying the thrill of virtual gambling. This app has received great reviews by users. Arcade Roulette is available through the Google play app store for android devices. Hours of fun game play, and a great design make Arcade Roulette one of the best virtual roulette apps out there.
What is Arcade Roulette?
Arcade Roulette is a free gaming app for Android devices designed by the team at Get Sport Limited. It boasts a beautifully designed and stunning graphics display, along with easy game play. The developers have invested lots of time and energy into this app to ensure it meets the high standards you expect from a gaming app. Arcade Roulette lets you experience the feeling of playing real casino roulette in a safe, virtual setting on your phone or tablet. Using virtual chips, you place your bets and rack up your winnings, all from your Android phone or tablet. The game offers in app purchases to enhance your gaming experience and ensure you never get bored.
#1 Roulette Casino for Americans

4 Roulette games, Table Mania Tuesdays!
Arcade Roulette features:
· Arcade Roulette lets you experience the feeling of real casino game play from your Android device.
· Offers a unique soundtrack.
· Make in app purchases to enhance your game play
· Work towards specific accomplishments and see your ranking among other players
· Graphics are stunning quality with dynamic animations compatible with most Android phones and tablets.
· Easy controls let you feel like you are really at the casino
· Use with Android 2.2 or up
How to play Arcade Roulette
To Play Arcade Roulette, download the app to your android device from the Google play store. Open the app and chose an option. You can choose between new game, Add time, or Rankings. After choosing New Game and a time, place your bet amount on the table. Slide the chips from the bottom of the screen to the position on the table you choose. Slide the "spin" option down to spin the wheel. You can place any regular bet that can be found in real roulette, from straight bet, split bet, street bet, square bet, six bet, column bet, or an even-money bet. Same as you would in real casino style roulette.
Work toward achieving different goals within the game as well. Gain achievement recognition for winning five times in a row, win then times in a row, win betting straight, win betting split, win betting street, win $2000 win $10000, mimic, and win zero to hero. Head over to view the rankings to see where you stack up to other players all over the world.
Arcade Roulette Rules
The rules for Arcade roulette are simple. Place your bets on the table in any way you choose following standard casino betting rules for roulette and count your winnings as they come in. The game play follows the same standard casino rules for Roulette giving you the same exciting game play as if you were really standing at the table. You get the same game experience as actually being there.
Arcade Roulette review
Anyone who likes virtual gambling or virtual roulette games should try Arcade Roulette for their Android device. Arcade Roulette gets great reviews from users. It has a 3.8 star rating on Google Play and users seem to be happy with its design and functionality. The graphics are stunningly beautiful with great animations and the app works well on most Android devices. Users don't have any complaints about the functionality of the app and enjoy the fun game play and great animations. The developers at Get Sports Limited have worked hard to bring you a high quality gaming app you can enjoy. The last update to this app was done on December 3 2013, and it doesn't seem to have any noticeable glitches or other problems. Users like the relaxed game play, the safety of using virtual money instead of real world currency, and the overall look of the app. It is easy to use, enjoyable and boasts addicting game play. This app is a great choice for anyone who likes gambling and casino type games.
PlayRoulette.org » Mobile »
#1 Roulette Casino for Americans

4 Roulette games, Table Mania Tuesdays!