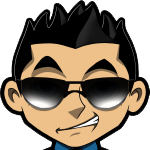 The state of Wisconsin is known for a variety of things: good food, beer, football, basketball, cheese and much more. But one thing that is very underrated in the state of Wisconsin, and very crucial to its local economy is it bustling gambling industry with 28 casinos inside the state. Casinos can be found in all shapes and sizes in the state of Wisconsin and in a variety of different locales. There are a few different casinos that make up different chains and some privately owned ones in smaller towns. Some Casinos serve as small rest stops with only 20 slot machines for travelers and truck drivers to play.
#1 Roulette Casino for Americans

4 Roulette games, Table Mania Tuesdays!
Some of the largest and most elaborate casinos in the state appear on Indian reservations, being owned by various Native American tribes. Large metro areas in the state of Wisconsin like Milwaukee and Green Bay also hold a few casinos. Milwaukee's Potwatomi hotel and casino is one of the great monuments in Milwaukeee, housing hundreds of hotel rooms, 3,000 slot machines, 99 table games and 20 poker tables. In many local casinos in Wisconsin, locals and travelers alike can enjoy games of Bingo more frequently than playing table games or poker.
Roulette Availability at the St. Croix Casino and Hotel – Turtle Lake
The St. Croix Casino and Hotel, located off Highway 8 and Highway 63 is a brief stroll away from Turtle Lake, and close to seven miles away from Loon Lake Woods State Natural Area. The hotel and casino was opened in 1992 and features 153 standard rooms and 8 suites. The hotel features a variety of different restaurants featuring different cuisines. While there are 1095 gaming machines and 10 poker tables, casino guests can play games at 36 different tables, many of whom hold games of roulette.
Roulette Availability at Potawatomi Hotel and Casino
The Potawatomi Hotel and Casino opened in 1991 in the largest city of Wisconsin, Milwaukee. It houses a large convention center and casino floor, 300 rooms in the hotel and a remodeled casino. The Casino and Hotel feature a variety of different food options, valet parking and the casino is open 24 hours, 7 days a week. There are 99 tables where games are played in this casino which include roulette, craps, baccarat, bingo, war, and many more.
Roulette Availability at the Grindstone Creek Casino
The Grindstone Creek Casino, located in Hayward, Wisconsin, is a small Indian casino that is only open from hours 10am-10pm. It does not feature a large hotel or large attractions of many other casino hotels. It provides no thrills gambling in a small town environment. There are a large number of slots machines and 400 seats for bingo but only 8 tables for games including roulette.
Roulette Availability at Lac Courte Oreilles Casino, Lodge & Convention Center
The Lac Courte Oreilles Casino, Lodge and Convention Center is located in Hayward, Wisconsin features a large convention center where many local and national businesses hold trade shows and conventions. The Casino facilities feature 729 slot machines and 450 bingo seats yet only five poker tables and 10 table games including roulette.
Roulette Availability at Ho-Chunk Gaming Wisconsin Dells
The Ho-Chunk Gaming is located in Baraboo, Wisconsin and features a wide array of amenitites. It holds a large hotel called the Baraboo Hotel, there is a spa for non gambling travelers to relax in called the Ho-Chunk Spa and the Ho-Chunk Grand Ballroom routinely hosts large gatherings for social and corporate events throughout the year. The Ho-Chunk Casino Poker room is very popular as it gives intense poker players a competitive, yet secluded and private, room to play poker against some of Wisconsin's best. The Ho-Chunk Casino Wisconsin Dells is open 24 hours a day and is full of constant excitement with gambling occurring around the clock. The minimum bet accepted is one cent while the maximum bet accepted is three thousand dollars. There are 12 poker tables for poker players to choose from, 2200 gaming machines for gamblers to use and 48 table games available. Roulette is one of the most commonly featured games in the Casino and very popular among the players. Also featured in the table games section are games such as Blackjack, Craps, Baccarat, Slot Machines, and Bingo. The Ho-Cunk Gaming Wisconsin Dells is a comprehensive gambling and entertainment venue and promises its visitors many opportunities to gamble, including to play gams like roulette.
PlayRoulette.org » Live »
#1 Roulette Casino for Americans

4 Roulette games, Table Mania Tuesdays!