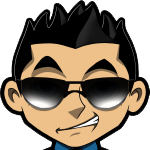 When you think about casinos, one may be tempted to think about Las Vegas. Rarely will your mind think about Washington? Nevertheless, Washington is full of surprise as it has more than 109 successful casinos that do offer roulette, making it a fantastic location to visit for casino lovers. The casinos are located all across the state and here are the top casinos that offer roulette in Washington.
#1 Roulette Casino for Americans

4 Roulette games, Table Mania Tuesdays!
Roulette in Washington: Clear Water Casino
It is located on the beautiful Kitsap peninsula right between Bainbridge and Poulsbo Island. It is just thirty-five minutes drive from Seattle where it is furnished with over 120 slot machines with great tables, free outdoor summer concerts as well poker tournaments. It is opened daily and the admission is free. No animals are allowed.
Website: www.clearwatercasino.com
Roulette In Washington: Emerald Casino Fife
Located on 5700 pacific highway E, Fife Washington Emerald queen casino offers the perfect escape from everyday hustle and bustle with a fun fill adventure. Revelers can indulge themselves in superb exceptional hospitality that has divine dining with countless entertainment options. It has more than 1,500 slot machines and big game roulette tables. It is opened daily round the clock and the entrance if free.
Website: www.emeraldqueen.com
Roulette In Washington: Emerald Queen Casino Tacoma
This casino offers visitors 56 Vegas style table games hat include back jack, fortune Pai Gow, let it ride and roulette. It also has more than 2000 unique video slots that include continuous Jackpot machines. This social establishment also presents a wide assortment of American and Asian dishes along with other intercontinental dishes.
Website: www.emeraldqueen.com
Roulette In Washington: The Little Creek Casino
Located in Shelton Washington, offers players a chance to win big as it offers hundreds of slot titles that range from penny slots to high stakes machines. Here you cannot lack your favorite as the casino offers a wide variety of table games that includes roulette, blackjack; craps etc. there is also a free live entertainment at its starlight lounge with a multiplicity of delectable meals.
Website: http//www.little-creek.com
Roulette in Washington: Muckleshoot Casino
It offers weekly poker tournaments, live performance and over 3, 200 high paying slot machines. Muckleshoot casino has over 70 of your favorite table games that include roulette as well as amazing restaurants that offer fresh sushi to Karubi pork short ribs hence a favorite for locals. It is open daily for 24 hours.
Website: muckleshootcasino.com
Roulette In Washington: Nisqually Red Wind Casino
Located in Nisqually in a little-beaten path but worth the drive, it boasts of 975 slots together with a variety of table games, for example, Texas, craps, roulette and much more. When feeling a little tired from gaming, you can relax through live entertainment in the Coho cabaret. The opening hours are:
Mon-Wed
8 am-5 am
Thu-Sun
24 hours
Website: www.redwindcasino.com
Roulette In Washington: Quil Ceda Casino
Quil Ceda casino and night club is completely remodeled and is located at the original site of the Tulalip Casino. It is tailored with the latest slots in numerous denominations together with favorite table games. The casino has very friendly staff with good food. It is the location to be as it offers daily $2 million payouts. Right of entry is at no charge and it is open 24 hours every day.
Website: www.quilcedacreekcasino.com
Roulette In Washington: Seven Cedars Casino
It is an old fashioned and little casino located at the peak of the Olympic peninsula. Yet it offers all the big action of the bigger gaming casinos possessing a charm that few others ca emulates. Moreover, it offers more than 50 slot machines together with the popular games that include Roulette, Pai Gow poker, blackjack, and Craps. Its gift shop offers a fine collection of clannish art with a renowned 18 whole golf challenge course with live entertainment each night. On Sunday to Monday it is opened at 9 am t0 3 am while Friday to Saturday it is 9 am to 4 am.
Website: www.7cedarsresort.com
Roulette In Washington: Snoqualmie
It is located 30 minutes east of Seattle on the I-90. It offers some of the best entertainment and gaming around Washington that features upscale lounges and bars. It is the best destination location for a special night out with a renowned concert venue, exceptional restaurants together with 50 table games and slots.
Website: snocasino.com
Roulette In Washington: Tulalip Resort And Casino
It comprises of over 50 table games where new slot machines are also available with top of the art entertainment. There are delicious clam fritters at the blackfish grill with summer shows at its amphitheater.
Website: www.tulalipresortcasino.com
PlayRoulette.org » Live »
#1 Roulette Casino for Americans

4 Roulette games, Table Mania Tuesdays!