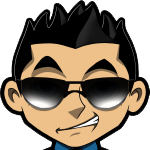 Picture this; casinos with bright lights, thousands of slot machines, hundreds of table games and a myriad of gamblers hoping to hit the jackpot. I know what you're thinking, Viva Las Vegas right? Well, get ready to be awed and amazed because you couldn't be more wrong. Today, it's all about the newest kid on the gambling block, Rhode Island State.
Rhode Island boasts of 3 popular casinos with almost 7000 slots and gaming machines. For the table gamers, there are over 100 table games to choose from. As a cheaper alternative to Vegas, Rhode Island is increasingly gaining traction as a small gambling state offering some of the best odds in Blackjack, Poker, Craps, Texas Hold'em and of Course, the list wouldn't be complete without the best game you can find in a casino, roulette. Casinos in Rhode Island also offer meeting spaces and convention centers that are perfect for both smaller parties and huge crowds as well. Let's take a much closer look at 3 of the most vibrant casinos in Rhode Island.
#1 Roulette Casino for Americans

4 Roulette games, Table Mania Tuesdays!
Roulette in Rhode Island: Twin River Casino
Standing tall as the biggest casino in Rhode Island, Twin River Casino has almost 4500 gaming machines and 90 table games. It is located on 100 Twin River Road, Lincoln, Rhode Island. The unassuming facility offers 162,000 square feet of unadulterated gaming space based around a dog track. After a captivating game of Roulette, be sure to dine at one of the four stand-alone restaurants. Alternatively, you could also grab a snack over at any of the 16 dining outlets that are strategically spread over the food court areas. Say what you will, but this 24-hour casino goes to great length to ensure their guests are gambling on full stomachs.
You can engage any of the tables no matter what time of day or night. For non-smokers, there are 12 gaming tables and 16 poker tables set aside in a smoke –free zone found on the second floor. As expected, the majority of tables are devoted to Roulette, Blackjack, and Baccarat. There are also 4,000 video lottery terminals that promise quite a hefty jackpot. Feeling lucky yet? The slots start off with a mere penny, but the high limit zone can go up to $25.
In addition to the gambling facilities, Twin River Casino has fantastic entertainment venues covering a full 30,000 square feet of space. The VIPs section is especially welcoming, equipped with a comedy club and karaoke to make the night one to definitely remember. For those who enjoy a good drink here and there, I'm sure one of the nine bars will suffice. With all the snazzy drinks and live entertainment, it can be easy to forget where the tables are. Make sure you utilize your time at the roulette tables before your luck runs out. With a weekly payout of over $30 million, the odds are stacked highly in your favor.
Website: www.twinriver.com/
Roulette in Rhode Island: Newport Casino
Definitely one of the best casinos in Rhode Island, Newport Casino is located at 186-202 Bellevue Avenue, Newport. The facility covers 50,000 square feet with over 1,000 gaming machines, but very few table games. Newport Casino offers a unique and homely atmosphere for both gamblers and foodies as well. What makes Newport Casino stand out is the different themed buffets served for every other day of the week. Whether it's Seafood, Italian, ribs or any other delicacy, they got you covered. The Newport Grand Center offers great events such as comedy nights and even rock concerts.
The Electronic Roulette games are unquestionably something to try out. All the best features of your favorite game captured on video platform. What could be better?
Website: www.newportgrand.com
Roulette in Rhode Island: Twin River Tiverton Casino
Sitting cozy on 1199 William S. Canning Boulevard, Tiverton, the Twin River Tiverton Casino is set to cover a total area of 80,000 square feet, with just half of that being the gaming floor. The proposal for this magnificent project shows that it can hold 1,000 video pokers and slots machines, as well as over 30 table games. Roulette fans have not been left behind since the tables will compose of everyone's favorite pass time. 16,000 sq ft will be dedicated to food and beverage amenities, fitted with a well-stocked bar and entertainment stage. Although no opening date has been set, gamblers and vacationers alike are looking forward to enjoying all that Rhode Island has to offer.
Website: www.twinrivermanagementgroup.com
PlayRoulette.org » Live »
#1 Roulette Casino for Americans

4 Roulette games, Table Mania Tuesdays!