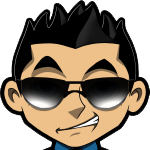 Quebec is only a hop, skip and a jump away from the United States. It is a popular destination for many US citizens, even with the language barrier (the area's population speaks more French than English!). With their rich history and impressive wild life, it isn't too hard to believe that Quebec would be short of exciting things to do-including gambling!
Like some places in the United States, gambling in Quebec is a government-controlled business (usually used to raise monetary funds for local government programs, much like taxes on cigarettes or alcohol). Because of this, there are only a few casinos in Quebec and they all offer the same types of gaming.
#1 Roulette Casino for Americans

4 Roulette games, Table Mania Tuesdays!
What does this mean for our roulette players? It means that no matter which casino you pick, you will definitely find the same type of game-they all offer roulette on a live table and electronically. Yet this does not mean that making a choice between the options does not matter! Where the difference lies, is in the casino's other features. So keep reading below to find out which one of these fantastic casinos is going to be the best fit for your next trip to Quebec.
Roulette In Quebec: Casino de Charlevoix
Casino de Charlevoix gives you more than your average casino does. Nestled east of Quebec City in Pointe-au-Pic, Casino de Charlevoix is settled in a historic looking mansion that seems like it just popped out of a Jane Austen novel. Being right on the Saint Lawrence River while also having breath taking views of the Laurentian Mountains accompany the lucky player who happens to make this their casino of choice. Casino de Charlevoix has your roulette game covered with 20 tables and 800 slot machines, but their extras are really what make this place stand out. During your stay (and you might as well stay-they offer top notch luxury hotel rooms) players should take a break from their roulette game to explore their amazing list of adventurous activities: hiking, horseback riding, skiing and even dogsledding are available to participate in! They also offer six restaurants and bars, one of which specifically offers local produce. Casino de Charlevoix is for the roulette player that wants more than just a game-they want luxury experience.
Website: https://www.casinosduquebec.com/charlevoix/en/
Roulette In Quebec: Casino de Montréal
Looking for larger than life? Look no further- Casino de Montréal is Canada's largest casino, with three separate buildings (the main building goes up six floors) 115 tables and over 3,000 slot machines. Casino de Montréal offers American and European roulette, and be ready to get your fix in because it is also open 24 hours a day, seven days a week! Casino de Montréal also features three bars and four restaurants, all over seen by the same Chef they have had for over 21 years (so you know the food is good!). They also have a handful of poker tournaments with some awesome jackpots and every Thursday there is live Jazz. If you are headed to Montréal, you don't want to pass up a visit to this place!
Website: https://www.casinoduquebec.com/montreal/en/
Roulette In Quebec: Casino du Lac-Leamy
In Gaiteneau, Casino du Lac-Leamy looks more like a museum found in downtown Washington DC. With it's large white columns and broad windows, it is hard to imagine that there isn't some sort of historical exhibit right inside. While the building itself is built on an old cement quarry, the only exhibit you're going to find inside is 1,800 slots and 65 tables of all your classic casino favorites-including roulette. Attached to Casino du Lac-Leamy is a large Hilton, in case your, "just a couple of games…" turns into a multi hour winning streak and you need a place to sleep for the night. There is also three bars and six restaurants, one of which is open 24 hours a day, seven days a week-just like the casino! Casino du Lac-Leamy also features a theater, with popular live music sets available continuously throughout the year-so be sure to check the events schedule so you can be sure you'll be in town winning a few cards games right before your favorite artist hits the stage!
Website: https://www.casinosduquebec.com/lacleamy/en/home
Roulette In Quebec: Casino de Mont-Tremblant
Not far from the Versant Soleil, Casino de Mont-Tremblant in Mont-Tremblant is tucked away into a beautiful forest landscape. Smaller than it's big city counterparts, Casino de Mont-Tremblant only has one full restaurant and two bars, and their events room can only hold up to 150 max. Don't let that be a deterrent though! Enjoy your gambling experience with a much more quieter crowd, a relaxed atmosphere and plenty of time at the roulette table. If you need to stretch your legs for a bit after playing, be sure to explore the nearby rivers and streams, or perhaps even the quaint towns that are only a few minutes drive away!
Website: https://www.casinosduquebec.com/mont-tremblant/en/
PlayRoulette.org » Live »
#1 Roulette Casino for Americans

4 Roulette games, Table Mania Tuesdays!