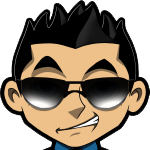 Are you a roulette enthusiast wondering whether Oregon is worth your visit? While Oregon is not as popular as Las Vegas when it comes to casinos, it hosts several casinos that will enthrall and make you want to venture more. Featuring about 16 successfully functioning casinos, there is much fun and options for you to choose from and thus, there is absolutely no reason why you should not consider Oregon as your next destination. Every casino in Oregon is worth visiting as you will find a unique aspect to every casino table games, but some of the top casinos that you should not miss to play roulette in Oregon at include:
#1 Roulette Casino for Americans

4 Roulette games, Table Mania Tuesdays!
Roulette in Oregon: Three Rivers Casino
Located in Coos Bay, Oregon, the Three Rivers Casino Coos Bay offers roulette games with plenty of betting options and opportunity for a big payout. It does not matter whether you are a beginner or an expert, the roulette wheel and the layout at Three Rivers Casino guarantees heart pumping fun. Both the roulette wheel and the layout features numbers 1 to 36 in black and red and the colorless 0 and double 0 (00) considered as either odd or even. When placing your bets at Three Rivers, it is important to remember that you should meet the minimum bet of $5 at the betting area. At the casino, you can choose to either place your bet on the inside betting area or on the outside betting area.
https://threeriverscasino.com
Roulette in Oregon: Chinook Winds Casino
Opened in January 1995, the 1777 Northwest 44th street located casino offers you an opportunity to enjoy one of the most action-packed roulette wheel game in Oregon with endless bet combinations of numbers, colors or whether odd or even. The Chinook Winds Casino gives you an opportunity to have fun and win in the European wheel or the American wheel. The European wheel features 37 slots numbered 0 to 36 while the American wheel has 38 numbers due to the added double zero (00) number. Due to the added number, the American wheel has an increased house edge of 5.26 percent.
www.chinookwindscasino.com
Roulette in Oregon: Seven Feathers Hotel and Casino Resort
The Seven Feathers Hotel and Casino Resort is situated in Canyonville, Oregon and offers one of the most exciting casinos in the Northwest. The casino features over 900 of the best and update, multi-denominational slot and table games that will leave you totally entertained. Playing roulette at the Seven Feathers Casino gives you a chance to explore, relax and win with one of the highly classic and fun-filled game of all times.
Roulette in Oregon: Spirit Mountain Casino
Located in 27100 Southwest Salmon River Highway, the Spirit Mountain casino is one of the best gaming destinations in Oregon that offers endless options of hot and scintillating slots, tempting table games and the laid back fun of Bingo and Keno. The casino offers you a chance to test your luck and skills and a chance to win big in the special and weekly tournaments. You will also have an opportunity to try your luck in the casino's three ready for action roulette tables. The casino offers outside bets and inside bets with several odds and position layouts. Once you win the game, the dealer will determine the payoff based on how many chips you wagered and by how many numbers your chips covered.
Roulette in Oregon: The Mill Casino Hotel
Situated in North Bend, Oregon, the Mill Casino Hotel lets you enjoy sizzling casino action along the beautiful Oregon coast with over 700 slots and Vegas style table games in the most rewarding place for players. The casino offers you a chance play your favorite roulette game, enjoy your dinner, and get shopping rewards and invitations to special players' only events whenever you play. The table games at the Mill Casino are available 7 days a week from 3 pm to 3 am.
https://www.themillcasino.com
Roulette in Oregon: The Wildhorse Resort and Casino
Located in Pendleton, Oregon, the Wildhorse Resort and Casino is a must visit for roulette enthusiasts. With over 1,200 slot games and exciting table games like the roulette, poker, craps, keno, blackjack and bingo, the Wildhorse Resort and Casino strives to offer everything you need under one roof. If you are looking for a break from your roulette game, you have several entertainment options that you can choose to enjoy ranging the exhilarating sports bar to the museum. A roulette game at the Wildhorse casino features two comfortable tables, a minimum of $2 and 25 cent chips.
PlayRoulette.org » Live »
#1 Roulette Casino for Americans

4 Roulette games, Table Mania Tuesdays!