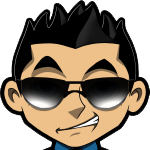 Oklahoma, the state shaped like a frying pan with a musical named after it, has much to offer in terms of casinos. The name Oklahoma is a blend of two Choctaw words meaning "red people". In addition to the descendants of pioneers brought to the area during the land rush, this fertile state also boasts the most native languages spoken outside of California. It should come as no surprise, then, that most of the over 70 casinos in the state are operated by local Native American communities. The largest casinos boast massive gaming floors able to rival the biggest and best in the world.
As a result of laws prohibiting certain games (games of chance rather than games of skill) within Oklahoma, casinos in the Sooner State use cards in place of the traditional ball and wheel. This may seem strange to players used to the familiar bounce of a ball against the spinning black and red, but nevertheless, gameplay is more-or-less the same.
#1 Roulette Casino for Americans

4 Roulette games, Table Mania Tuesdays!
Roulette In Thackerville, OK: WinStar World Casino
The WinStar World Casino offers more than 6,500 gaming machines, more than 70 table games, and eight restaurants or bars. Located in the southernmost edge of Oklahoma, this casino is a convenient drive from both Dallas and Oklahoma City. Cards are used as part of the roulette gameplay in this casino and rules for this variant of the game are located on the website. The buildings hold to a theme of well-known world monuments. The resort also offers an impressive golf course for times away from the game floor. Without a doubt, WinStar World Casino is fun destination that provides much more in terms of entertainment than one-armed-bandits!
Website: https://www.winstarworldcasino.com/
Roulette In Durant, OK: Choctaw Durant Casino Resort
Just north of the Texan border, Choctaw Durant Casino Resort includes a 110,00 square foot gaming floor with 4,500 gaming machines, 30 table games, and nine restaurants under its expansive roof. As a resort and casino, the property provides opportunities for non-gambling activities including bowling, laser tag, and movies. Meeting rooms offer a chance to meet and conference with a nice place to party right next door. Relax from the game floor or tables using the spa services offered by the resort. In-room spa treatments, hair styling, spa parties and more round out the line-up of amenities available at this resort-style casino. Roulette is offered in card form only.
Website: https://www.choctawcasinos.com/choctaw-durant/
Roulette In Tulsa, OK: River Spirit Casino
The River Spirit Casino sets on the banks of the Arkansas River. River Spirit Event Center hosts a wide range of events throughout the year including famous musicians and sport-fighting events. Although the casino measures a massive 300,00 square feet with new additions planned for future development, this casino does not offer roulette—using cards or otherwise.
Website: https://www.riverspirittulsa.com/
Roulette in Catoosa, OK: Hard Rock Casino Tulsa
As part of the Hard Rock chain, this casino offers a great deal of entertainment options packed into its 147,000 square feet of space. Fine dining and an attractive golf course allow casino-goers to enjoy more than just gaming during their stay. Event and meeting rooms also make this a versatile casino ready to accommodate the needs of anyone interested in business in front with a party in the back. Hard Rock offers 2,000 table games, 9 restaurants, and 75 table games. Gameplay for roulette at Hard Rock follows a similar pattern to the card-based roulette found throughout the state. The website for the casino contains additional details regarding bets and rules.
Website: https://www.hardrockcasinotulsa.com/
Roulette In Quapaw, OK: Downstream Casino
Owned and operated by the Quapaw Tribe of Oklahoma, this casino rests on the Oklahoma-Missouri-Kansas border. The gaming floor measures 70,000 square feet with 2,000 machines, resort-style rooms, 30 table games and 5 restaurants on site. Of the table games, however, roulette is not one. If this is your game, you may still like the buffet.
Website: https://www.downstreamcasino.com/
Roulette In Shawnee, OK: Firelake Grand Casino
Firelake Grand Casino is the fifth largest casino in Oklahoma. This 125,00 square foot casino holds 1,800 gaming machines and 73 table games. Unfortunately, none of those games are roulette. Slightly closer to Oklahoma City than other gaming options, this may be a fun spot to visit for locals, but you will probably want to skip the drive if it's roulette you are interested in.
PlayRoulette.org » Live »
#1 Roulette Casino for Americans

4 Roulette games, Table Mania Tuesdays!