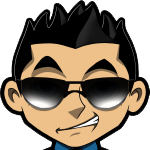 Although Ohio isn't the king state of gambling in the U.S. there are still 15 casinos available in the whole state providing entertainment to visitors and foreigners alike. All of these casinos are spread among the 10 most important cities in Ohio. The minimum bet is 1 cent and the maximum is $100. If you want to visit the most casinos, then the city to go to is Cincinnati with 3 casinos available for you to play. While many casinos feature either horse racing or Bingo, there is also a good selection of casinos were you can enjoy playing the roulette. Here is a list of the top casinos to play roulette in Ohio. As you will see, there are three main brands (Hard Rock, Hollywood Casino, and Horseshoe Casino) that dominate the roulette "field" in Ohio.
Roulette in Ohio: Hard Rock Rocksino Northfield
#1 Roulette Casino for Americans

4 Roulette games, Table Mania Tuesdays!
Hard Rock Rocksino isn't only about roulette, it is also about good music and gaming in general. When you come into the Center Bar, you will be able to take a look at the Eddie Van Halen's red hot motorcycle which is just but a part of the Rock memorabilia found in the casino. There are more than 2,200 video lottery terminals and it is opened 24/7. You will find roulette, VLT, and other games at a single terminal. It is very complete indeed. There are two outside areas in case you like to smoke during rounds. There is a long list of reputable gaming providers including IGT, Aristocrat, and WSM. The restaurants are plenty. If you are a vegetarian, then going to Constant Grind is a must if you want a small snack and coffee. If you love variety, then the Fresh Harvest is to be chosen. They have around 64 different food options available each day.
Website: https://www.hrrocksinonorthfieldpark.com/
Roulette in Ohio: Hollywood Casino Columbus
Being the largest casino in the entire state, expect to find over 70 tables with games such as roulette, craps, and blackjack among others. It is the only casino which features Vegas style looks in the whole city. Another strength of its casino is poker. There are 36 different tables available at any time of the day. Make sure to follow the casino's Facebook page to take advantage of promotions or other offers. It is a big casino offering more than 2,500 gaming machines. Don't miss diner at the Final Cut Steak and Seafood restaurant which was one of the three restaurants in all Ohio to get a 4 star rating by Forbes.
Website: https://www.hollywoodcolumbus.com/
Roulette in Ohio: Hollywood Casino Toledo
Just like the casino with the same name located in Columbus, the Hollywood Casino Toledo will give you that Vegas-like experience you need to add some thrill to your roulette gaming. Along with playing the roulette you can choose any other table game or just slots. A poker room is also available as well as the Rodeo Drive which is a store with lots of items costing $10 or less, plus a wide selection of Hollywood Casino clothing. It has a total of 60 table games and 20 live action tables in its 125,000 sq foot area. This casino is also famous for its poker room with over 20 tables and state-of-art technology as well as comfortable sitting.
Website: https://www.hollywoodcasinotoledo.com/
Roulette in Ohio: Horseshoe Casino Cincinnati
There are 16 table games including the American Roulette. Bet on any given number or the 0 or the 00. It is a game of pure chance and there's a good chance to come up with earnings if you play it safe. On top of that you can enjoy your time and palate in any of the two venues: The Shoe Plaza, and the Rock Bar and Lounge. On top of that there are six restaurants including a Starbucks and Bobby's Burger Palace owned by famous local chef Bobby Flay.
Website: https://www.caesars.com/horseshoe-cincinnati/casino
Roulette in Ohio: Horseshoe Casino Cleveland
Owned by Ceasars Entertainment Corp just like the one located in Cincinnati, you can take advantage and get a nice hotel deal if you book it online. Among the most popular games available, you will find the classic roulette, the Mississippi Stud, various classes of Poker, Baccarat, and the usual slot machines among others. Just like other casinos listed, it is open 24/7 so you can choose the color or number you like at the roulette at any time. Two of its restaurants serve American food: The Spread Buffett, and the B Spot. If you go for the Italian cuisine, then stop at Rosie and Rocco's for a pizza or an delicious antipasti.
Website: https://www.caesars.com/horseshoe-cleveland/casino
PlayRoulette.org » Live »
#1 Roulette Casino for Americans

4 Roulette games, Table Mania Tuesdays!