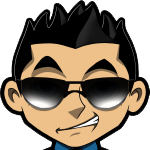 If you're looking to play at a casino in Nova Scotia, you really only have one choice which is Casino Nova Scotia.
Casino Nova Scotia has two separate locations: one in Halifax, and one in Syndey.
Roulette in Halifax: Casino Nova Scotia
The Halifax Casino Nova Scotia is located at 1983 Upper Water Street. It has multiple entrances, a nice restaurant and is located very near the water.
This is quite a large casino that I've had a lot of good times at. They offer a large selection of slot machines as you can imagine, and a good variety of table games with a solid variety of limits. For example for Baccarat they have 3 separate tables with $50-$2000 limits and $10-$1000 limits.
#1 Roulette Casino for Americans

4 Roulette games, Table Mania Tuesdays!
They also are big for poker, with 8 separate poker tables and they offer up Texas Holdem and Omaha.
When it comes to Roulette, Casino Nova Scotia in Halifax usually has 3 Roulette tables running. You will find 2 double zero roulette games, the most popular, and 1 single zero roulette game.
The table area is very well organized.
Casino Nova Scotia also has various entertainment such as bands although you will rarely find any big names there. They will also offer comedy shows and the Schooner SHowroom actually hosts the Halifax Comedy Fest.
They also run various promotions such as winning a trip to Jamaica. These are awesome because to participate you can be a Players Club member, but you can also participate in Free slot and Blackjack Tournaments. These are usually held on the weekends. Unfortunately no Roulette Tournaments yet – but man, if you request it they might just do it.
Casino Nova Scotia also offers a great players club, which you can register online at. They also offer a weekly running jackpot as well as a bad beat jackpot.
If you're looking to eat, the restaurant Trapeze offers a waterfront view of Halifax which is nice. For faster service you can get reel meal deals within the casino with simple foods such as mac & cheese fritters, a hamburger or potato skins.
Website: https://www.casinonovascotia.com
Roulette in Sydney: Casino Nova Scotia
Located in Syndey, Nova Scotia this casino is open 11am-3am Monday to Thursday, and then open from Friday at 11am until Monday at 3am for those weekend benders you want to pull.
Unfortunately, they do NOT offer Roulette at this time. This is a smaller casino, and they only offer Let It Ride, Blackjack and Blackjack Switch.
If you are looking to play Roulette in Halifax, your only option at this time is Casino Nova Scotia.
The Sydney based Nova Scotia Casino is located at 525 George St.
Website: https://sydney.casinonovascotia.com/
PlayRoulette.org » Live »
#1 Roulette Casino for Americans

4 Roulette games, Table Mania Tuesdays!