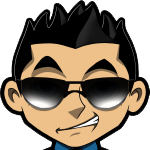 Are slot machines your thing, or do you prefer playing the roulette? North Dakota satisfies both tastes in its Vegas-style casinos, where gaming action meets concerts as well as other live entertaining events. North Dakota has more than 30 casinos spread out across twelve cities. Fargo is the city that offers the largest variety of casinos as it has 11 casinos. There are more than 3,911 slot machines and 180 table games to choose from. Also, there are over 30 live poker tables in North Dakota's casinos.
#1 Roulette Casino for Americans

4 Roulette games, Table Mania Tuesdays!
Players can enjoy fine dining experiences as well as accommodation in many of North Dakota's casinos. For casino enthusiasts, North Dakota is an inexpensive alternative compared to places like las vegas while offering high-quality casinos and facilities. We have created a list of the biggest and fanciest casinos in North Dakota in order to satisfy your gaming appetite. You will be surprised to find that despite a large number of casinos in this area only a few feature roulette.
Roulette In North Dakota: Dakota Magic Casino Resort.
The Dakota Magic Casino Resort offers the largest number of slot machines and table games in North Dakota. Roulette fans can anticipate many electronic and table options for every budget. This casino is one of the four casinos that offer roulette in North Dakota and features both electronic and table roulette. If for some reason you don't want to play roulette, this huge casino accommodates more than 1,000 slot and video poker machines that are brand new and open for 24 hours every day. It offers some of the most exciting slot machines you have ever seen as they feature more than 9 games. So you don't have to spend time searching for the right slot machine. Stay at the casino's hotel that features 124 up to date guest rooms that include 2 luxurious and comfortable suites. There are also plenty of dining options available. We recommend the Double Down Grill for an amazing dining experience. Don't forget the free parking.
Website: https://dakotamagic.com
Roulette In North Dakota: Sky Dancer Casino and Resort.
In this casino, you will also be able to play the roulette. There not many roulette options available but this is one of the only 4 casinos that even feature roulette. Located on Highway 5 West in Belcourt it features more than 700 slot machines as well as slot tournaments. You can try your luck at the casino's poker room which is suitable for every experience level. If you are feeling exhausted you can stay at the Hotel which offers more than 190 up to date guest rooms. You can relax in the Hotel's pool area enjoying a cocktail. When you feel hungry make sure to taste a fantastic steak from the Fires Edge Steakhouse. The parking is free of charge.
Website: https://www.skydancercasino.com
Roulette In North Dakota: 4 Bears Casino and Lodge.
At 202 Frontage Road in New Town, 4 Bears Casino features the biggest casino floor space in the entire North Dakota state. If you want to try your luck make sure to play the roulette as this casino offers many options for roulette lovers. This casino is one of the oldest in the state as it dates back to 1993. Feel free to wander around its 550 slot machines or just try your luck at Blackjack. Do you fancy a nice room to stay for the night? You have to experience the casino's 220 guest rooms that offer a majestic view of Sakakawea lake.
Website: https://www.4bearscasino.com
Roulette In North Dakota: Spirit Lake Casino and Resort.
Located on 7889 Highway 57 South in St. Michael, Spirit Lake Casino features more than 45,000 square feet of casino space.This casino offers one the largest selection of games including roulette. If you don't feel ready to try your luck at the roulette fill in your details in order to participate in the casino's progressive jackpots that reward players with big amounts of money. You have to try one of the 700 slot machines available as the machines are brand new and very exciting to play with. If you are feeling tired you can stay at the Hotel with just $69.95 for one night. Last but not least this casino has 3 restaurants that can satisfy your appetite. We recommend eating at the View as it offers majestic views of Devils lake.
Website: https://spiritlakecasino.net
PlayRoulette.org » Live »
#1 Roulette Casino for Americans

4 Roulette games, Table Mania Tuesdays!