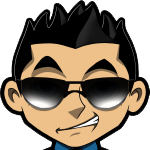 Due to state laws, in New York there are two kinds of casinos – the typical Indian casino, which offers an array of gaming options, and also the "racino." A racino is a local type of establishment that capitalizes on quirks in the law that have existed since 2001. In New York State, race tracks are allowed video gaming options – such as video poker or video roulette – and so the portmanteau "racino" was invented, hybridizing "race track" and "casino."
These days laws are loosening and big companies are eying New York for potential casinos of various types. There are already many casinos upstate, as well as over the border, but New York looks set to expand its gaming industry, which should have a knock-on effect on tourism. Expect even more roulette options in the near future.
#1 Roulette Casino for Americans

4 Roulette games, Table Mania Tuesdays!
At the moment, whether you are in an Indian casino or a racino you will most likely find that roulette is available. Only in the Indian casinos can you find the traditional sort with real chips, but the video kind tends to be quite popular, too. While it may lack the excitement factor of real roulette, video roulette offers an organized and fun way to gamble. You use cash to play but print out a receipt that needs to be given to a cashier in order to claim winnings. At present, the current age restriction is between 18-21, depending upon the casino and country.
Empire City Casino
Located at the Yonkers Raceway, in Westchester County, this racino offers many different electronic game machines, which are similar to slot machines. These include many of the usual options, including several roulette video games. This is one of the most successful casinos in New York, offering a far more convenient location for gamblers in the city than other casinos. With around 7,500 games machines, it is more than capable of offering sufficient entertainment.
Website: https://www.yonkersraceway.com/
Resorts World Casino
This giant luxury gambling complex is situated in Ozone Park, Queens, and offers an array of gambling opportunities. This is an example of a racino, and is attached to the famous Aqueduct Racetrack. The casino itself was built in 2001. It features more than 5,000 electronic table games, including roulette.
Website: https://www.rwnewyork.com/
Seneca Niagara Casino
The Seneca Gaming Corporation owns and operates many hotels and casinos in New York, but their Niagara location is by far the biggest. In fact, it is the biggest hotel in New York State, outside New York City limits. Due to the number of high-quality casinos on the Canadian side of the border, Seneca built this as competition in order to keep tourists attracted to the American side the Niagara Falls. It offers almost one hundred table gaming options and more than 4,000 video gaming options, so there is surely something for everyone. They have numerous roulette playing options.
Website: https://www.senecaniagaracasino.com/
Saratoga Casino and Raceway
Located in Saratoga, this is another example of a racino. Originally just a horse racing track, it has now obtained a number of electronic gambling machines. Compared to other casinos and racinos, the Saratoga Casino is rather small and features a quite limited selection of games. Altogether there are fewer than 2,000 machines on which to play.
Website: https://www.saratogaraceway.com/
Akwesasne Mohawk Casino
The Akwesasne Casino is run by the Native American Mohawk Nation, with the casino located firmly on reservation land, and the parking lot situated in the Town of Bombay, on New York State Route 37. The facility contains many luxury hotel rooms, lots of food and drink options, and many different kinds of gaming options. Alongside the usual options, the Akwesasne Casino features table roulette.
Website: https://www.mohawkcasino.com/
Batavia Downs Casino
The Batavia Downs is yet another racino, and, like the others, it also opened in 2001 to take advantage of new gaming laws. As such it features an array of machine gaming options, but the number of machines is quite limited, at less than a thousand. There are no traditional tables. However, it does feature roulette and other games, and of course offers horse racing. There are several good restaurants that include decorations related to the racetrack's long history.
Website: https://www.batavia-downs.com/
PlayRoulette.org » Live »
#1 Roulette Casino for Americans

4 Roulette games, Table Mania Tuesdays!