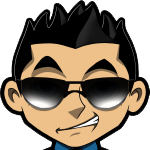 "Roulette in New Mexico- really? You like many other people may have at some point asked this question. I mean, it's a known fact that when talking about casinos that offer roulette, Las Vegas is the city that comes to mind. This has been the notion for many decades and has driven the city to be referred to as the Casino City.
However, did you know that you can still enjoy the same if not better experience in New Mexico? You don't have to travel thousands of miles to enjoy your favourite game of roulette. Also, you don't have to keep searching for casinos based in Vegas. In fact, why don't you have a look at the top roulette casinos in New Mexico?
#1 Roulette Casino for Americans

4 Roulette games, Table Mania Tuesdays!
Roulette in New Mexico: Camel Rock Casino
Camel Rock is without-a-doubt one of the leading casinos in the State of New Mexico. Located on Highway 84/285 in the city of Santa Fe, this casino offers a wide array of games all week long. You can win up to $ 200 in free-play once you enter your telephone number and email in the select MGT kiosks. Shuttle services are offered every day of the week though the timing varies depending on the day. On Sunday you earn 50 points and also get a chance to walk away with up to $ 5,000 in wins. The e-club is open daily from 3 8am until 11pm. For more information about the casino and its offers you can call via (505) 984-8414 or visit their website at https://www.camelrockcasino.com.
Roulette in New Mexico: Buffalo Thunder Resort & Casino
Considered as the perfect stopover especially for a beginner, Buffalo Thunder Casino offers two live roulette wheels all through the week. Set in the middle of other games such as slots, craps, blackjack, and others, the roulette will leave you on the edge of your seat while at the casino.
Buffalo is located in the town of Pojoaque that lies north of City of Santa Fe in the State of New Mexico. Currently there are several ongoing promotions. You can win one of the four Hyundai Genesis cars, $10,000 every Saturday, or $10,000 in the March Mania. Other offers include Kash Kaboom from Sunday to Friday with a chance of winning a share of $200,000 and a jackpot of $450,000. Visit https://buffalothunderresort.com to find out more.
Roulette in New Mexico: Dancing Eagle Casino
If you are looking to play roulette in the State of New Mexico, you should make a point of stopping by at Casino Express. Situated on 14500 Central Avenue, Zip Code 87120, in Albuquerque City, this casino offers many roulette tables. However, be warned that at times the tables may get full considering it is a travel centre casino. Nonetheless, you can keep yourself occupied by playing any of the more than 600 slots machines. There are many kinds of bonuses on offer everyday and after a long day out playing roulette you can find good accommodation nearby. Contact the casino through phone number or (505) 552-7777 or visit www.dancingeaglecasino.com for more information.
Roulette in New Mexico: Casino Apache Travel Center
Casino Apache Travel Centre is not your ordinary casino. Situated on Highway 70 in the outskirts of City Ruidoso in the State of New Mexico, this centre offers you all you would desire during your travel. It doesn't matter whether it is good food, quality accommodation, soft-touch car wash, fuel, as well as full-service truck stop. Nonetheless, it is most famous for being a centre for roulette although it still offers three card poker as well as slots. Here you will find many tables open 24/7 as well as different kinds of games. To know more about the casino centre you can call via (505) 464-7777 or take a look at their website, https://casinoapachetravelcenter.com.
These are some of the leading casinos in New Mexico that offer roulette, and you therefore don't have to take a trip to Vegas. What's more, you get a chance to play all types of roulette games that are available in the market. The games are powered by the leading gaming software and assure you of a remarkable experience.
To make the games even more entertaining you can win loads of bonuses and rewards in the casino. Talk about welcome bonuses, loyalty programs, referral programs, top up bonus and much more. If you are thinking of playing roulette in New Mexico, then the above casinos are worth the time and money.
PlayRoulette.org » Live »
#1 Roulette Casino for Americans

4 Roulette games, Table Mania Tuesdays!