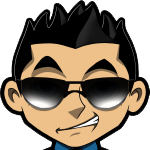 Think New Hampshire, think snow capped mountains, think skiing, snowboarding and merry summer camps at the lakeside.
Think casinos, think Kevin Spacey and Jim Sturgess in '21', think Las Vegas and strippers.
The two images are quite contrasting I believe. New Hampshire or The Granite City as it is fondly called is a small state in the New England region of USA. It is known for its twee towns, picturesque lakes and the towering White Mountain range.
#1 Roulette Casino for Americans

4 Roulette games, Table Mania Tuesdays!
With the state funds in a crunch, casinos seem to be a potent solution to revive the plunging economy. The Gov. Maggie Hassan is in favor of passing a bill to set up a magnanimous casino which would be a boon to gaming tourism and solve New Hampshire's monetary issues. As the debate continues between the government and opposition on whether to legalize or not to legalize casinos in the state, the few operational gaming hubs are pulling crowds like never before.
Choose your sport, poker, blackjack, crap or roulette, casinos at New Hampshire offer it all.
I personally love to see the tiny white ball dancing vivaciously over the spinning number disc. For all you roulette lovers, we take a look at the five cool casinos with people lining up to savour the sport.
ROULETTE IN NEW HAMPSHIRE: HINSDALE GREYHOUND PARK
The casino in this small town of Hinsdale is built in the racing track premises. A small but cozy room, the large French windows offer a beautiful view of the racing track. Though you can enjoy poker and blackjack too, the roulette table is much more fun. With bets as low as $2, Hinsdale Greyhound Park casino attracts a lot of rookies. Order a sandwich or hot dog with a pint of beer from their food counter and play on.
https://www.hinsdalegreyhound.com/
ROULETTE IN NEW HAMPSHIRE: LAKESREGION GREYHOUND TRACK
Rechristened as Lakes Region Casino in 2011, it was originally called The Lodge in Belmont hosting greyhound track racing. The racing tracks are history now and this giant casino (35000 sq feet) in Belmont now provides an indelible gaming experience. Open from noon till 2 am, Lakes region has individual rooms for roulette tables. So, spin that wheel without other unwanted disturbances. Bets open at $10 and go as high as you want. The proceeds are sent to charities.
Should you want to explore, they also offer crap, poker and electronic poker machines. Order a delectable menu from the restaurant on the premises or sing your heart out on Friday karaoke, Lakes region caters to every possible fun' need.
https://lakesregioncasino.com/
ROULETTE IN NEW HAMPSHIRE: ROCHESTER FAIR
The Rochester fair has been a popular entertainment destination for kids and adults alike. Though they do not have a casino yet, but the love for extravaganza in the Lilac city has prompted the Rochester fair association to look up for gaming options. A recent turn has come with Eureka Casino Hotels from Nevada eager to invest in a casino project. So, the time is not far when roulette and other casino games will be thrilling the folks of Rochester as well.
https://www.rochesterfair.com/
ROULETTE IN NEW HAMPSHIRE: ROCKINGHAM PARK RACE TRACK
This is one of the oldest race tracks in New Hampshire founded in 1906. Popularly known as the Rock Park, it incorporated the establishment of two casinos in 2006, the Rockingham Park Casino in Salem and the Seabrook Casino in Seabrook.
The casino is open seven days a week, has the regular games of poker, blackjack and roulette, a restaurant to satiate the hunger pangs and more. They donate their proceedings to charity. Rock Park casino takes poker laws seriously and have dos and don'ts printed to stop gambling from becoming a vice.
https://www.rockinghampark.com/
ROULETTE IN NEW HAMPSHIRE: SEABROOK GREYHOUND PARK
The Seabrook Greyhound park was set up in 1975, and they claim to be the pioneer of greyhound racing. This is an association of the Rock Park casinos and offers all the same features in the charming town of seabrook. Roulette is a popular game here, besides blackjack and poker. The rooms are open from noon to midnight. Wagering and phone bets are added attractions
That was a brief about casinos and roulette in New Hampshire. So the next time you are visiting and don't want to do the traditional movie dinner date, you know where to head. Happy spinning.
https://www.seabrookgreyhoundpark.com/
PlayRoulette.org » Live »
#1 Roulette Casino for Americans

4 Roulette games, Table Mania Tuesdays!