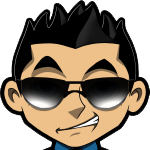 Are you heading to New Brunswick anytime soon? Perhaps you might be looking to find a roulette game in your travels? Well you are most certainly in luck-New Brunswick just happens to have a little casino that is the perfect match for either the roulette player who is new to the game or who has visited their fair share of casinos in the past.
Roulette In New Brunswick: Casino New Brunswick
#1 Roulette Casino for Americans

4 Roulette games, Table Mania Tuesdays!
Right off of Casino Drive in Moncton, New Brunswick, Casino New Brunswick is found just a minute or so off of Highway 2. Casino New Brunswick just happens to be the only full service casino in the province-it provides all the elements of a classic casino and more. While Casino New Brunswick happens to be open 24 hours a day from Friday to Sunday, their table games (including that coveted roulette game) are only available from 12:00PM-3:00AM (extended to 6:00AM on the weekends). While they only have eight tables available for live action games, be rest assured that you're roulette experience will not suffer in the slightest!
After you have had your fill of the roulette wheel, try your hand at Blackjack, Craps or Baccarat. Or maybe wander over to the private poker room, which is open seven days a week and is also where players can partake in tournaments and receive exclusive food and beverage services. Tired of the live action stuff? Casino New Brunswick has got you covered with over 500 slot machines to bring you the best experience in video gambling. What is the best part of these slots? A lot of them start at $0.01 and $0.02 bets and go up to $5-which is an excellent way for a player with a modest bank roll to extend their fun!
After you have played yourself out on the gaming floor, you are probably like me and have worked up quite the appetite, right? Once again, Casino New Brunswick has got you covered-take your pick form one of their four restaurants and bars. Moose's Wild Pub features Moosehead Brewery, a local favorite, so you can feel like you really belong when grabbing a pint. Center Bar (located at you guessed it-the center of the casino) puts you within a bird's eye view of all the action, or if you've had enough of the gaming for a while, you can turn the other way and catch a game on one of their many plasma screen TVs. Or are you just in the mood to eat until you are stuffed? That's where The Buffet Restaurant comes in-where players can graze until their heart's content! Everyday the Buffet Restaurant offers a brunch starting at 7:00AM, and every afternoon their lunch/dinner theme changes-plan your trip to hit up Italian Night, or Surf and Turf (if you happen to be a member, the price per person is always cheaper-so sign up for that rewards club!).
Once you have tired yourself out from all the eating and gaming, it's time to relax over at Casino New Brunswick's Spa. Their in house spa is glad to offer massage services, skin care and hair care treatments, or if you just want to veg out you can sit for while in their whirlpool. To burn off some of those calories (or perhaps make room for more of that awesome food) take a few laps in their lap pool or head over to their fitness center where a variety of exercise equipment is available and ready for you to use!
If you happen to get worn out from all the exciting things mentioned above, or perhaps you spent a few hours longer at the roulette tables than you meant to (we have all been there before!), Casino New Brunswick is more than happy to offer you accommodations in their four star hotel. These deluxe rooms are perfect for getting a good night's sleep, and in case you are too wired from the day's events you can catch your favorite show on their LCD TVs (located in every room!), browse the web with their complimentary WiFi, charge your iPod with their iPod docking station, or make a cup of coffee or tea with the Keurig coffee maker that sits in every room and plot out your roulette strategy for the next day's adventure in the gaming room!
With so much to offer, it will be hard not to take up Casino New Brunswick on their offer to join their member rewards club-where doing most of the mentioned above will earn you points and encourage you to plan another visit to spend those points!
Website: https://www.casinonb.ca
PlayRoulette.org » Live »
#1 Roulette Casino for Americans

4 Roulette games, Table Mania Tuesdays!