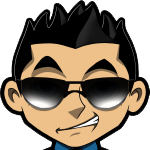 Nevada is the home of Las Vegas, which would be safe to say, has the largest and most roulette action to almost all of North America! Almost all of the casinos in and off the Strip have a roulette table. But we know what you're looking for in Las Vegas: the elusive version of the single-zero roulette that offers better odds! If you are in the search for these European roulette wheels, be prepared because it would be a game in itself.
The single-zero roulette is the game that is being played by those that have high credit limits and the big spenders. You would find that the single-zero roulette tables are only made available to the high rollers in almost all locations within the city. There are certain casinos that offer mid-limit games to players that would be willing to pay $12 to $15 a spin. Even so, most of these venues are only set up for the weekend so we have listed down a full rundown to guide you with Roulette in Las Vegas, Nevada.
#1 Roulette Casino for Americans

4 Roulette games, Table Mania Tuesdays!
Are There A Lot of Single-Zero Roulette Tables in Nevada?
In Las Vegas alone, there is no more than around two dozens of European roulette tables in the entire resort town and most of them are in the section of high rollers. All casinos change their lay-out from time to time but you would only expect to see around 20 to 25 roulette games in the city at any given time. Well, if you are a big spending patron, you could always request for one to open up on your request but casinos don't give out real incentives to the standard and walk-in gamblers. They would be contented enough with the double-zero roulette that has no mitigating rules like, let's say, prison.
As it is, i will give you an information on the popular places where you can play the single European roulette but keep in mind that this changes all the time. Keep returning to this website for updates on this matter.
Roulette in Nevada: The Caesar's Palace
The Caesar's Palace have roulette tables that have a minimum bet limit of $15 on the main floor of their casino, although a second table can be found in the section of high rollers. The non high-limit tables, as the proprietors call them, produce lower odds than that of single-zero games of roulette and if you can stomach that as you lay down your fifteen dollars on the roulette wheel for a spin, then you can go ahead and do so. But if you find it a bit steep for your liking, you can play in the single-zero roulette table that would involve $25 to $100 bets.
Roulette in Nevada: The Mirage Casino
The Mirage has a similar structure for betting so you would be able to find the game's Euro version being played in this casino. They made it available everyday with a section for the high roller table and a separate one for the tables where you can wager a price of $15 which is on the main gaming area. All other casinos offer the game on specific days of the week usually starting on Friday and only until Sunday.
Roulette in Nevada: The Mandalay Bay
If you want to get the same deals on Mandalay Bay, they have it available every weekend so head on towards their casino. You would find single-zero games being played for about $15 per spin. To be specific, there are two single-zero roulette tables in Mandalay Bay every single weekend. You can look for them at the baccarat room.
Roulette in Nevada: The Monte Carlo Resort
You can play a mid-limit single-zero game every Friday til Saturday night at the Las Vegas Monte Carlo Casino. They also start with a minimum bet of fifteen bucks a spin. There have been people complaining about the advertised game being unavailable but they just probably arrived a little too early. In the Monte Carlo Resort, you can start playing the game only a little bit after 6pm, local time. There you would find tables of single-zero roulette for fifteen bucks per spin!
More on Single-Zero Roulette
If you are not satisfied with the casinos mentioned above for whatever reason, i suggest you go to the Stratosphere which is off the Strip or if you want somewhere within the Strip, head on to The Venetian. There used to be a single-zero roulette table at the Nevada Palace for two dollars a spin but unfortunately they closed it last 2008 and converted the whole place into a parking area, out of all things. But if you go to The Venetian, you would be able find a section for the high rollers. Enjoy playing!
PlayRoulette.org » Live »
#1 Roulette Casino for Americans

4 Roulette games, Table Mania Tuesdays!