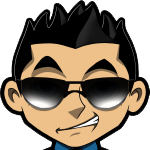 Now I know what you're thinking: when one thinks "casinos", one does usually has visions of that famous Las Vegas strip or dog racing in Florida. Typically, we don't tend to let our mind wander to "Michigan".
Quick Note: If you live in Michigan and want to play Roulette online, you can do so at Bovada.
Michigan, however, is ready to surprise you. With over 25 successfully functioning casinos in the state, it might be a fantastic alternative to consider when planning your next trip. Spread out all over the state, Michigan offers not only some very unique places to gamble, but a wonderful selection of casinos to choose from that offer my favorite table game: roulette. After extensive research, I have compiled a list of the top casino choices for the Michigan-bound roulette lover:
#1 Roulette Casino for Americans

4 Roulette games, Table Mania Tuesdays!
Roulette in Michigan: Greektown Casino and Hotel
Greektown seems to have it all-located in Detroit off of E. Lafayette Ave., this casino has not only table roulette but electronic as well (for the less social roulette player)! With over 2,700 slot machines, four restaurants, parking service and exclusive club memberships, it will be difficult to tear yourself away from this place to get back to your room-or you could just book a room here with one of there play and play reservation specials! Bonus: they do $10,000 drawings every Saturday. What's not to like about Greektown?!
Website: https://www.greektowncasino.com
Roulette in Michigan: MGM Grand Detroit
Also in the Motor City over on 1777 Third Street, MGM Grand might be the most prestigious casino on this list-the impressive casino is funded by Metro-Detroit Partner's LLC, which means there was no expense spared in these amenities. First thing's first-you will not have any trouble finding a roulette game, since there are 90 tables available. If roulette looks a little crowded, you can occupy yourself with one of their 4,000 slot machines, a spa treatment, or go back up to your room where you can order dine-in room service all day long (or at least until the tables are clear!).
Website: https://www.mgmgranddetroit.com
Roulette in Michigan: Motor City Casino Hotel
Our last Detroit mention, but certainly not the least exciting, Motor City Casino on Grand River Ave has got your roulette fix twice over-American and European style tables are available. While Motor City offers similar things to it's competitors-the slot machines, the pay and play packages, the spa and restaurant, there is one major thing giving them a unique edge: their Club Metro. Once enrolled, you can take your earned "MotorCity Miles" and apply them as cash towards a new vehicle purchase voucher. Nothing like winning a few bets at roulette and then driving away in a new car!
Website: https://www.motorcitycasino.com
Roulette in Michigan: Odawa Casino
At 1760 Lears Rd in Petoskey, Odawa Casino not only features roulette, but also stands out with it's impressive packages. For as low as $99, you can have a two-night stay, food vouchers, concert tickets and some free slot play! Add on a few rounds at the roulette table, and that is a picture perfect weekend get-away right there!
Website: https://www.odawacasino.com
Roulette in Michigan: Soaring Eagle Casino
Three words: Single. Zero. Roulette. Need another selling point? Soaring Eagle offers part of your bet back on even numbers while playing roulette. Mix that with Bingo, their Rewards card that offers free hotel stays and brunch and you are not going to want to visit Mount Pleasant for only a weekend. Located at 6800 Soaring Eagle Blvd.
Website: https://www.soaringeaglecasino.com
Roulette in Michigan: Fire Keepers Casino
Conveniently near I-94 on East Michigan Ave in Battle Creek, Fire Keepers is really looking out for you: in case you need a quick brush up on your skills, or are bringing a newbie on your trip, Fire Keepers offers free instructional classes on roulette on Tuesdays and Thursdays at 11AM and again at 5PM-no buy-ins or gimmicks. They also have a wide selection of restaurants, one that boasts being not only just being open 24/7, but serving breakfast 24/7 as well!
Website: https://www.firekeeperscasino.com
Roulette in Michigan: Four Winds Casino
Four Winds all ready has an edge with not one, but three locations: New Buffalo, Hartford and Dowagiac. And yes, all three have roulette tables ready to play. While the Hartford and Dowagiac locations have more modest hours, all three do offer a variety of table games and slots, as well as Timbers-a restaurant serving the best tasting hot dogs, pizzas and chicken wings around. Comfort food +roulette=great times!
Website: https://www.fourwindscasino.com
Roulette in Michigan: Leelanau Sands Casino and Lodge
On N. West Bayshore Drive in Peshawbestown, Leelanau Sands offers roulette players a chance to place some bets everyday from around 12PM-12AM (some days betting starts at 2PM). Apart from the usual slots and video poker, every Sunday players can enter to win up to $5,000 in cash or chips, and every Friday $10,000!
Website: https://www.casino2win.com
PlayRoulette.org » Live »
#1 Roulette Casino for Americans

4 Roulette games, Table Mania Tuesdays!