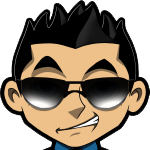 There was a time not that long ago when roulette players in Massachusetts had to travel for hours to play. But now the state has legalized casino gambling and new facilities are just beginning to open up. The first to open is the Plainridge Park Casino, and two others are set to open in the next two years: a Wynn casino in Everett and the Project First Light Casino in Toughton. So while most roulette players still head to one of the larger casinos in a nearby state, a few closer options are beginning to become available. So here's a look at the new Massachusetts options, as well as some in other nearby states that cater to Massachusetts residents:
#1 Roulette Casino for Americans

4 Roulette games, Table Mania Tuesdays!
Roulette in Massachusetts: Plainridge Park Casino
Located in Plainville, Mass., this 106,000-sq foot facility includes a hotel and the Doug Flutie sports bar. But people go there for the games and the casino has a wide selection to choose from. There are 1,250 slots and other electronic games and a large horse racing track is just next door to the casino. There are some factors to consider when playing here, however. The casino is smoke-free and no one under the age of 21 can gamble. Also, thanks to state law, they quit serving alcohol at 1:00 a.m.
Roulette is offered at the casino, but since none of the casino tables offer human-manned dealers. So the roulette play is all electronic. Depending on the player, that may or may not be an issue. But it is definitely a different vibe than you'll find at casinos that offer human dealers.
Website: https://www.plainridgeparkcasino.com/
Roulette in Massachusetts: Twin River Casino
Located in Lincoln, Rhode Island just over the border with Massachusetts, Twin River Casino caters to the out-of-state crowd that hasn't been able to play locally. The massive 162,000-square foot casino has 4,200 slot machines, including virtual tables that offer poker and roulette. There are also 92 live gaming tables, which include roulette, poker, craps and blackjack. There are both smoking and non-smoking casinos and it's adjacent to a 29,000-square foot entertainment center that hosts big-name concerts and sporting events. The casino also hosts horse and greyhound racing simulcasts.
The casino offers eight dedicated American roulette tables, spread between the smoking and non-smoking areas. The minimum table bet is $1 and the maximum can go up to $2,000, depending on the bet and the VIP status of the player. The casino hosts monthly roulette tournaments and weekly classes to teach rookie players the best techniques.
Website: https://www.twinriver.com/
Roulette in Massachusetts: Foxwoods Casino
One of the two casinos in nearby Connecticut that caters to Massachusetts residents, Foxwoods Casino is a part of a huge entertainment complex that includes a hotel. concert venue, golf course, outlet mall and restaurant row. The casino boasts more than 4,800 slot machines that include virtual tables for playing poker and roulette. There are also 250 gaming tables and one of the draws for the casino is that some of them allow very small buy-ins, such as $1 Blackjack table.
About 20 gaming tables are devoted to American roulette, with both single zero roulette and double zero roulette available. Each month the casino hosts a $5,000 roulette tourney as well as smaller competitions throughout the year. There are also classes for visitors who aren't yet comfortable playing roulette,
Website: https://www.foxwoods.com
Roulette in Massachusetts: Mohegan Sun Casino
Also located in Connecticut, the Mohegan Sun Casino complex is actually three casinos placed next to each other: Casino of the Earth, Casino of the Sky and Casino of the Wind. Together they offer more than 5,000 slot machines, including virtual poker and roulette tables. The casinos also have more than 300 live gaming tables, which offer everything from blackjack and various types of poker to Baccarat, Craps, Pai Gow and Roulette.
The casinos have a total of 22 tables devoted to American-style roulette, with play available 24/7. Some of the tables are located in a non-smoking casino, with VIP players getting access to special tables that offer a raised bet limit. Several of the casinos offer a "Roulette 101" class, which teaches people how to play the game and gives them the chance to make some bets for free in order to become more comfortable with roulette. The minimum and maximum bet depends on the location of the table.
Website: https://mohegansun.com/
PlayRoulette.org » Live »
#1 Roulette Casino for Americans

4 Roulette games, Table Mania Tuesdays!