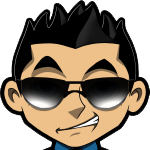 Maryland has approximately 10 casinos which offer over 407 table games and 12,943 slots and gaming machines. Poker is also available and there are over 88 live poker tables you can play at. Some of the Maryland Casinos are featured with nice casino hotels, convection centers as well as meeting spaces.
Quick Note: If you live in Maryland and want to play Roulette online, you can do so at Bovada.
Electronic Roulette and Table Roulette are offered by a huge percentage of the top casinos. Other games that you will possibly find at Maryland Casinos includes, Electronic Craps, Electronic Blackjack, 3Card Poker, 4Card Poker, Seven Card Stud, Electronic Sic Bo, Electronic Tables, Mini-Baccarat and more.
#1 Roulette Casino for Americans

4 Roulette games, Table Mania Tuesdays!
Roulette in Maryland: Casino at Ocean Downs, Berlin
Casino at Ocean Downs offer fun and premium gaming experience. With 800 slot machines, over 34,000sq feet of gaming space and exciting electronic table games, it is indeed one of the best casinos in Maryland. They offer Table Roulette as well as Electronic roulette.
Other electronic table games that you can play here includes Craps, Sic Bo, Poker and Blackjack. They provide the public with the best opportunity to win everything from 3 reel winners to the 5 reel multi-line machine games with progressive jackpots.
Website: https://www.oceandowns.com
Roulette in Maryland: Hollywood Casino Perryville, Perryville
PPE Casino Resorts Maryland, LLC owns and operates Hollywood Casino. It was the first casino to be opened in Perryville. They pride themselves in providing each of their guests with a memorable and outstanding experience.
They offer 12 table games, 1148 gaming machines, 8 poker tables and they operate 24/7. The simple and entertaining game, Table Roulette is offered. Other table games that you can enjoy include blackjack, 3card poker, 4card poker, craps and blackjack.
Website: https://www.hollywoodcasinoperryville.com
Roulette in Maryland: Maryland Live! Casino, Hanover
With 4337 gaming machines and 52 Poker tables, Maryland Live! Casino is indeed the best place to gamble in Maryland. Players can access this casino at any time as it remains open 24 hours a day. Whether you are a beginner or an expert gambler, there is surely a game for you.
Table Roulette and Electronic Roulette are offered at Maryland Live Casino. The 52 traditional poker tables support a total of 189 table games. This includes Roulette, Blackjack, Mississippi Stud, Texas Hold Em 3Card Poker, 4Card Poker, Big Six and Fortunate Pai Gow Poker Progressive. Other top Electronic table games offered include Electronic Craps and Electronic Baccarat
Website: https://www.marylandlivecasino.com
Roulette in Maryland: Rocky Gap Casino Resort, Cumberland
Rocky Gap Casino offers a good number of table games. These include Roulette, Lucky Lucky Blackjack, Poker, Big Six, 3Card Poker, Bonus Craps and Ultimate Texas Hold'em poker. They have a total of 558 gaming machines and 3 poker tables.
They have an excellent poker room with attractive seats and tables. If you are interested in any game and you are on the way or maybe enjoying the attractive outdoors at the resort, you can simply text your name and the type of game that you would like to play to 972-534-5854 and then they will add you to the players list. You will then receive a text when it's your time to play. They also have guest rooms for accommodation and operate on 24 hours per day.
Website: https://www.rockygapresort.com
Roulette in Maryland: Horseshoe Casino Baltimore, Baltimore
Horseshoe Casino Baltimore is Maryland's second largest casino. Food outlets, bars, lounges and premier restaurants can be easily accessed at the Baltimore Marketplace. It offers more than 2200 slots and video poker games. This includes over 150 video poker machines. One has to be over 21 years in order to access the gambling areas.
All your favorite table games are offered at best odds and high limits. They have a total of 153 table games which includes the most popular table game, Roulette. Others include Blackjack, Fortune Pai Gow Poker, Baccarat, 3Card Poker, Craps, Big Six, Ultimate Texas Hold'em, 4Card Poker and Mississippi Stud Poker.
Website: https://www.caesars.com/horseshoe-baltimore/casino
Roulette in Maryland: MGM Casino-National National Harbor located, Oxin Hill
MGM is expected to be opened in July 4th 2016. It is will offer more than 150 live table games including roulette, blackjack and craps and over 3600 slot machine games.
MGM Casino will feature a dynamic mix of resort amenities as well as entertainment experiences which will include rooftop pool, luxury spa, high-end branded retail, 1200 seat theatre 35,000sq feet of events and meeting space and 5000sq feet space parking structure.
Website: https://www.mgmnationalharbor.com/
In conclusion, all the above listed casinos except MGM, which is coming soon, offer excellent versions of Roulette. This includes Premium Roulette, French Roulette, European Premium Roulette, European Roulette Pro, Low Stakes Roulette, European Roulette and Premium French Roulette. Some of them offer simulcast sport, slots and more. Maryland is indeed one of the best states with top casinos where you can play both table and electronic Roulette games.
PlayRoulette.org » Live »
#1 Roulette Casino for Americans

4 Roulette games, Table Mania Tuesdays!