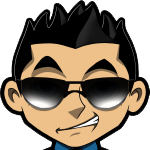 If you are looking to expand your knowledge on the province of Manitoba in Canada, it is well-known for the many lakes (some sources say there are over a thousand of them) and rivers that pop up all over the giant land mass. It boasts of two professional sports teams, five universities (four, funny enough, are located in the capital on Winnipeg), and depends heavily on agriculture to boast its economy.
If you just happen to be looking for more specific kinds of information, say, where to catch a game of roulette while in Manitoba, I also have got you covered-there happen to be three casinos available in the large Canadian province that carry the delightful sounds of that classic wheel spinning and that little ball hopping to and from the spots on the board.
#1 Roulette Casino for Americans

4 Roulette games, Table Mania Tuesdays!
While gambling in Manitoba is not a strictly controlled government affair, they definitely have some interests to protect with two of the three casinos on this list being run by them. Below, I have taken it upon myself to go through each casino for you, detailing exactly what makes them different from each other, and why you wont want to pass up an opportunity to visit them the next time you find yourself in Manitoba:
Roulette In Manitoba: Club Regent Casino
Settled in Winnipeg, Club Regent Casino is one of two casinos on this list that are government-run casinos. While there maybe political influence when it comes to running this casino, Club Regent Casino definitely brings the unique and fun to the table with their Caribbean-inspired interior décor, with staircases made to look like bamboo and walk through aquarium tunnel that features an assortment of tropical fish. Open most days at 10AM-3AM (Sundays they open at 12PM), Club Regent Casino has much more than just our beloved roulette game-for those also interested in large poker games, they have multiple poker tables that seat up to 10 players! Talk about some possible high stakes betting! Club Regent Casino also has a hotel, for those players who are looking to spend a little more than a couple of hours placing some bets, and a few restaurant options to choose from: a buffet, a lounge, an ice cream parlor and a McDonalds (nothing goes better with a few hours at the roulette table than a large order of fries)! Live entertainment is also available, as well as membership to their lucrative rewards club. The rewards club is somewhat unique due to the fact that even though they offer fantastic benefits (like free play on your favorite games, scan-to-win prizes, discounts on the food and merchandise and special promotions), you can rack up points at both Club Regent Casino and McPhillips Station Casino! Nothing beats having double the opportunity to reap the rewards of sweet membership benefits like that!
Website: https://www.clubregent.com
Roulette in Manitoba: McPhillips Station Casino
Also located in Winnipeg, McPhillips Station Casino also has your classic roulette covered, and is even open the same hours as Club Regent Casino. They do offer more in terms of restaurants (there are five to chose from, and personally I think that the Double Down Lounge deserves a visit for at the very least a quick drink!) and they hold their No Limit Texas Hold 'em tournaments on Mondays and Wednesdays (as opposed to Club Regent's Tuesdays and Thursdays). Just like their sister casino, McPhillips Station is proud to offer a variety of live entertainment on their main stage (be sure to check their calendar often!), packages and bus tours! Don't forget-you can use that amazing rewards club card from Club Regent Casinos at McPhillips Station Casino as well!
Website: https://www.mcphillipsstation.com
Roulette In Manitoba: South Beach Casino and Resort
This natively owned casino in Scanterbury, Manitoba (right south of Grand Beach), truly has it all. Though it's gaming area is a little small (6 tables and 600 slots), South Beach Casino and Resort still offers up some pretty mean roulette, as well as fantastic stay and play packages that will entice you to bring along a couple of friends, or even your family! South Beach Casino Resort offers bus tours start at $20 a person (and include a free lunch!), live entertainment that is always free, a restaurant with a variety of cuisines from Canadian to Caribbean available, and even a free valet service when you pull up! With the beach just minutes away, it will be hard for any player to pass up an opportunity to check out South Beach Casino!
Website: https://www.southbeachcasino.ca
PlayRoulette.org » Live »
#1 Roulette Casino for Americans

4 Roulette games, Table Mania Tuesdays!