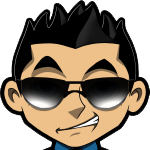 Louisiana, home of Louisiana Creole cuisine, has some of the most well know food and people that America has loved over the years. From Manning brothers to Ellen DeGeneres, Louisiana is nothing short of talented pool of people that America loves to, well, love. a lot of seafood love and Cajun (no, not the Ragin' Canjun James Carville) spices running wild, people are reminded that Louisiana is home of "Mardi Gras". With such energetic spirit, it is no wonder that Louisiana happens to have abundant of Casino's available. With 28 gambling sites, many of them offer slots, table games and roulette tables for all your gambling needs. playroulette.org is going to walk you through some of these exciting venues, but do note that you are not limited to ones listed here.
Quick Note: If you live in Louisiana and want to play Roulette online, you can do so at Bovada.
#1 Roulette Casino for Americans

4 Roulette games, Table Mania Tuesdays!
Roulette in Louisiana: Harrah's New Orleans Casino & Hotel
With incredible 3800 plus gaming machines and over 100 table games, Harrah has what you need. Part of famous Caesars' chain, Harrah has what you need. It is single biggest Casino in Louisiana, and opens 24 hours for your need. There are plenty of places to dine and sleep, including world famous Ruth's Chris Steak House and Manning's (yes, named after sports brothers) where they offer plenty of good ol' Louisiana cuisine. There are plenty of other entertainments as well, with a theatre and a nightclub, this is more of resort than just your ordinary casino. Many great offers exist as well, such as some free play money and reward points. Roulette table is abundant, and also have choices of rapid roulette. If you would like to rest your eyes for a bit, Harrah offers rate as cheap as $150. Website: https://www.caesars.com/harrahs-new-orleans
Roulette in Louisiana: Grand Casino Coushatta
An Indian Casino, Grand Casino Coushatta is a second largest casino in Louisiana. With impressive selection of 3200 machines and 80 plus table games, you will have more choices than you need. Not only does Grand Casino Coushatta offers table roulette, but they also offer electronic roulette so you can gamble at your own leisure and pace. You can even bet on track games and play live bingo. There also many dining options within the complex, and live entertainment to relax you whenever you are taking break from gambling. If you do plan to stay in the resort and plan to play some golf, resort offers some competitive packaged goods for lodging and golf for very affordable rate. You also have variety of options of different grade of Hotels and pick them based on your needs. Website: https://www.coushattacasinoresort.com/
Roulette in Louisiana: Cypress Bayou Casino
180,000 square feet of space. that's right, it may not have the most table games or most number of slots, Cypress Bayou Casino offers the largest square feet of gambling space in Louisiana. No more of bumping into people as you walk down the aisles, Cypress host about 50 table games and 1200 slots. Its too bad they are usually open from noon to 2~4am depending on the day. Thankfully, you are going to able to get your roulette fix, as they do offer table roulette. During weekday, $2 minimum roulette is hard to beat for those who are looking to get some fun at low cost. Website: www.cypressbayou.com/
Roulette in Louisiana: Golden Nugget – Lake Charles
Only have been opened since december 2014, Golden Nugget is the newest addition to many casinos available in Louisiana. And this new place is nothing to scoff at. Open 24 hours, 7 days a week, Golden Nugget hots over 70 table games and 1500 plus machines. You can stay here at rate of $230 and if you ever get bored of gambling (as if that could happen), you can treat yourself to spa or golf. Like any respectable casinos, Golden Nugget offers rewards as well as promotions to attract you to its venue. Website: https://www.goldennugget.com/lakecharles/
Roulette in Louisiana: Horseshoe Bossier City
Like its brother Harrah, Horseshoe is another Caesars owned casino. As per its name, it is located by Bossier City with 1500 plus machines and 60 plus table games for you. Horseshoe offers table roulette as well as video roulette. Remember to sign up for its reward card, as the card can be used in many of its brother-Caesar chains. Food is not as eye opening as some places, but provides good selections from Bar & Grill setting to a Steakhouse. Website: https://www.caesars.com/horseshoe-bossier-city
PlayRoulette.org » Live »
#1 Roulette Casino for Americans

4 Roulette games, Table Mania Tuesdays!