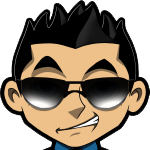 Hey did you know you can play roulette in Las Vegas?
Yes, shocker I know – but you can. At 1 or 2 or…oh you know, 100 different locations!
Seriously – if you want to play Roulette in Vegas go ANYWHERE. If they don't have it walk 15 steps to the next casino and you'll have it.
However there may be specified Roulette games, or roulette limits that you want to play in Las Vegas. That's what this article is here for. To help you break it down.
So let's do that shall we? I should note that if you are considering playing online, check out our article on Live Dealer Roulette and how it is bridging the gap between live and online.
#1 Roulette Casino for Americans

4 Roulette games, Table Mania Tuesdays!
Roulette in Las Vegas: Low Limit Tables
If you're looking to play Roulette in Las Vegas at the low limit tables, for say 50 cents or less – that's not a bad idea. You can often still get free drinks as well just for betting $0.50 per spin. Please note that a lot of these casinos may be busy – the reason for that is of course, due to the low limits.
Let's see what casinos we can spend our pennies at while playing Roulette, shall we?
Casino Royale:
You can find Casino Royale across the street from the Mirage. It doesn't have a lot of table game but it does offer the cheapest games around. Great for the low limit Roulette player.
Website: https://www.casinoroyalehotel.com/
Slots'A'Fun
Located at 2890 S Las Vegas Blvd, Slots-A-Fun was one of the cheapest casinos on the strip.
Please note however – this USED to be one of the best places but now all of the table games have gone to be replaced by electronic replacements. The virtual roulette tables are still cheap, but for the roulette table experience at low limits is not really an option anymore.
Website: https://www.tix4tonight.com/
Roulette in Las Vegas: High Limit Tables
If you're looking to play high limits or you're a high roller and want to go play some roulette, here are some of the best options for you:
Caesars Palace:
One of the biggest casino chains in the world, Caesars Palace has a phenomenal high limit area where they really take care of the high rollers. If you're looking to play roulette at high limits, this should be your first choice.
Caesars Palace is located at 3570 S Las Vegas Blvd. Great place to stay too, and they really treat you well.
Website: https://www.caesarspalace.com/
MGM Grand:
If you're a high roller but also are looking to stay in some sick places – then the MGM Grand is for you. I prefer the high roller area of Caesars, but for staying in a place nothing beats MGM. They offer great deals and also offer high limit roulette 24 hours per day.
Website: https://www.mgmgrand.com/
The Wynn:
I love the Wynn because they don't just have a VIP area – they have a VVIP area too!
Of course I hate it too – so many times I've been in a cab in Vegas and had Steve Wynn talking to me over the TV screen on repeat. Ugh.
They offer a nice high limit area and are located in a premium spot at 3131 Las Vegas Blvd. Of course, on the strip. There was some growing pains initially with The Wynn, but it's turned into a really sweet casino.
Website: https://www.wynnlasvegas.com/
PlayRoulette.org » Live »
#1 Roulette Casino for Americans

4 Roulette games, Table Mania Tuesdays!