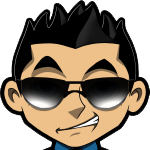 Located at the foothills of the Sierra Nevada ranges, Lake Tahoe is known for its beautiful scenery and above all its hotels and resorts. At both the North and South shores there are great entertainment joints from restaurants to casinos.
Quick Note: If you live in Lake Tahoe and want to play Roulette online, you can do so at Bovada.
Most casinos in the North Shore are located in Incline Village and Crystal Bay while those in Stateline popularly referred to as South Shore are found in South Lake Tahoe. Casinos here offer what Las Vegas is best known for and though they may lack the grandeur that Vegas possesses, they are still the best to gamble in. In one of your outings in Lake Tahoe, Nevada visit one these casinos and get the best gambling experience.
#1 Roulette Casino for Americans

4 Roulette games, Table Mania Tuesdays!
Roulette in Lake Tahoe: Mont Bleu Casino
Located in 55 Highway 50, Stateline, Mont Bleu casino is famed for its variety of table games. You can put your skills to test by playing Roulette, Texas Holdem poker, 3-card poker, Craps and Blackjack at this casino. On Fridays and Saturdays, there is the Party Pit in the Zone starting from 8am where you can watch music videos, sports and Go-Go dancers as you play Blackjack.
Website: https://www.montbleuresort.com/
Roulette in Lake Tahoe: Harrah's Casino
Get your gambling going at Harrah's casino. Situated in 15 Highway 50, Stateline the casino offers the hottest slot games with jackpots linking all across Nevada. If you prefer not to carry large amounts of cash around, you can also get casino credit here. You can bet big on your Roulette game and win from your favorite numbers. You can take better odds from black or red or any column of numbers and play for a chance to win big payouts. Just choose your layout and get your Roulette game going at Harrah's.
Website: https://www.harrahslaketahoe.com/
Roulette in Lake Tahoe: Harvey's Casino
Located in 18 Highway 50, Stateline, Harvey's casino makes table games even more exciting to play. Here you can line up your favorite numbers playing Roulette, get the best strategy for Blackjack or emerge with a solid win from the Craps table. Besides, you will earn Reward Credits each time you play at Harvey's casino. You can then use your Total Rewards to get exclusive perks or invitations to special events.
Website: https://www.harveystahoe.com/
Roulette in Lake Tahoe: Lakeside Inn Casino
At lakeside Inn, you can get your gambling game going by playing Roulette, Craps, Slots, Blackjack, Poker, Freebies among other games. Even if you are a first time player, have no worries as they have a gaming guide that will make your gaming picks easier. As a player you get a chance to aim for the ca$h explosion, gather the spoils and play even more for the ultimate jackpot.
Website: https://www.lakesideinn.com/
Roulette in Lake Tahoe: Tahoe Biltmore Casino
Situated in North Lake Tahoe at Crystal Bay, P.O.BOX 115 Highway 28, Tahoe Baltimore casino is the complete casino for an avid gambler. With over 200 slots, 8 table games that include Craps, Roulette, Blackjack, Video poker machines and even a Sports Book, you get to play your favorite game, bet big and risk everything as you look to win cash. By joining club Baltimore, you earn a free $10 slot and there also reward points members accumulate by just playing their favorite games. The points earned will get you free Rooms, Meals, Slot play and entry to Special Events.
Website: https://www.tahoebiltmore.com/
Roulette in Lake Tahoe: Hyatt Regency Casino
A visit to Hyatt regency casino located in North Lake Tahoe 11 Country Club Drive in Incline Village will provide you with complete gambling experience. Apart from relaxing in this lakeside luxury resort, you can put your stakes on the table by joining other players at the casino. Try your luck in the Slots, Roulette, Blackjack and other table games available.
Website: https://laketahoe.hyatt.com/
Roulette in Lake Tahoe: Cal Neva Casino
What could be more thrilling than playing at a casino formerly owned by the legendary frank Sinatra and which was also a popular joint for his Rat Pack buddies. This is what Cal Neva casino located along the California-Nevada border offers. Found in Crystal Bay 2 Stateline Rd, Cal Neva casino lets you bring your gambling skills to the table and also gives you a chance to bet big on your favorite games. Play Roulette, Craps and Blackjack for cash. The casino has been renovated a coupe of times and therefore offers the best gambling amenities commonly found in popular Las Vegas casinos.
Website: https://www.calnevaresort.com/
PlayRoulette.org » Live »
#1 Roulette Casino for Americans

4 Roulette games, Table Mania Tuesdays!