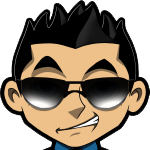 Kansas may not boost as many casinos as Nevada or California, but you will equally be enthralled playing at the four functioning casinos. Initially, Kansas had five functioning casinos, but after a long history of on and off due to legal issues, Spinzz Casino has closed permanently. However, as Spinzz Casino exits, another casino Kansas Crossing Casino and Hotel is set to open in Pittsburg. Tourists should therefore not fail to attend any of the functioning casinos to play roulette in Kansas for a memorable gambling entertainment. Some of the games available in Kansas casinos include blackjack, bingo, poker, roulette, 3 card poker, slots, double deck blackjack, And Caribbean Stud Poker and let it ride among others.
Despite the small number of casinos available, Kansas is a great holiday destination. Visitors are assured of an enthralling experience that range from casinos to racetracks and recreational sites. There is plenty to see and do while staying at Kansas. Furthermore, most casinos offer dining spaces that let you watch over the casino playing room.
#1 Roulette Casino for Americans

4 Roulette games, Table Mania Tuesdays!
Roulette in Hollywood Casino
Hollywood Casino is the largest casino in the state and it is located at the Kansas Speedway in the Kansas City. The casino lets you enjoy 100,000 square feet of non-stop action at any time of the day or night. The casino has over 2,000 Kansas lottery slots, a live action poker room and 40 gaming tables open 7 days a week. Admission to the casino is free. Other things that you can enjoy at the Casino include party spots, casual and fine dining options and a Rodeo Drive Gift Shop that sells memorabilia and logo wear.
The roulette in Hollywood Casino offers two exciting ways to place your bets that include inside bets and outside bets. On the inside bets, every number is associated with a specific color of either black, red or green. Some of the inside bets odds include split, straight up, corner, first five and double street among others. The outside bets include betting on numbers 1-18 and 19-36, on an odd or even number or on a red or black number.
Website https://www.hollywoodcasinokansas.com
Roulette in Kansas Star Casino Hotel
Kansas Star Casino is the second largest casino in Kansas and boasts an expansive spanning floor of over 100,000 square feet. In addition to the expansive floor, the hotel also offers 150 deluxe rooms and a live action poker room that feature 50 table games, 13 tables, five restaurants and 1,850 slots. At Kansas Star Poker Room, you can enjoy your lovely game 24/7 in the 13 table poker room or try any of the 1,800 slots that range from classics to modern games.
You will also be spoilt for choices when it comes playing roulette in Kansas Star Casino Hotel. The game is easy to play, but offers you with many ways to win that include betting on a range of numbers, colors, a single number, red or black or odd or even.
Website https://www.kansasstarcasino.com
Roulette in Oaklawn Park Racing and Gaming
If you would like to enjoy gaming at one of the oldest gaming venues with a history dating back over 100 years, Oaklawn Park Racing and Gaming is the perfect place to visit. You can play a wide range of games on the classy machines available on the venue that range from slots to blackjack and video poker. You can also bet on live races across the country.
The roulette in Oaklawn Park Racing and Gaming features a fully configurable, live-action layout. Players at the casino use a modern 22-inch touchscreen to place bets. Players can also customize their game to include camera displays live ball-drop and advanced game statistics.
Website https://oaklawn.com
Roulette in Southland Park Gaming and Racing
Have you been thinking about visiting Arkansas? The Southland Park Gaming and Racing could be the motivation you needed to visit the scenic West Memphis, Arkansas. The venue is only a short drive away from the downtown Memphis and offers the best in racing, gaming and dining. The roulette in Southland Park Gaming and Racing is available in two exciting versions that include a live wheel and a virtual wheel. Both versions are creatively designed to offer the same interaction as the one offered by a live roulette game. The personal gaming terminal displays the betting layout, history of the winning numbers and lets you place bets easily.
Website https://www.southlandpark.com
Roulette in Kansas Crossing Casino
When finally launched, the casino is expected to offer 20 gaming tables that include roulette, blackjack, craps and more and 625 machines. The casino is expected to open in 2016. When the casino finally opens, it will offer roulette games with several exciting ways to win.
Website https://kansascrossingcasino.com
PlayRoulette.org » Live »
#1 Roulette Casino for Americans

4 Roulette games, Table Mania Tuesdays!