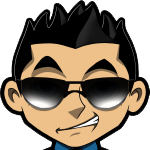 Adjacent to more famous states Wisconsin (from That 70's Show fame) and Illinois (state represented by current residing president, Barrack Obama), Iowa may sound like a boring state. However, Iowa is anything but a boring state. Let's see, Frodo Baggins (sorry, Elijah Wood to those who didn't know his mortal name), Herbert Hoover (America's 31st president), America's beloved cowboy John Wayne, and Ashton Kutcher (who happens to star in That 70's Show mentioned earlier) are some of the most famous people from Iowa. Not too shabby for State known for agriculture, right? Well, there is little more. Surprisingly to some people, Iowa has 24 casinos with full of options for both live table Roulette as well as video roulette. The only restriction is that maximum bet is $10,000, although there should be no doubt that if you are a big spender and a VIP player, you would be allowed bigger maximum bet. playroulette.org is here to give you some insight on big casinos you may want to visit when you are in Iowa. Because you can never have enough fun!
Roulette in Iowa: Horseshoe Casino Council Bluffs
#1 Roulette Casino for Americans

4 Roulette games, Table Mania Tuesdays!
Right at Council Bluffs, where there are most casinos in Iowa (4 by our count), Horseshoe Casino offers minimum bet of $0.01 to $10,000. With 1600 machines, over 70 games and opening 24 hours, 7 days a week, this place is located right by 2701 23rd Avenue of Council Bluffs. As for roulette, Horseshoe Casino offers table roulette, rapid roulette and video roulette for all your roulette needs. As part of Caesars chain of casinos, Horseshoe Casino has the standard Jack Binion's Steakhouse, named after the original owner of the chain. At $99 per daily rate, Horseshoe Casino offers a very reasonable rate for your night off. You are also able to gamble on live greyhound racing and simulcast. Live racing happens from Tuesday to Sunday at 4 PM. Member of Total Rewards can wind down after day of gambling for complimentary food and beverages and relax at the lounge. Finally, Whiskey Roadhouse within the complex is a bar, nightclub and concert venue where various entertainment occurs throughout the week.
Website: https://www.caesars.com/horseshoe-council-bluffs
Roulette in Iowa: Ameristar Casino Hotel – Council Bluffs
Located on 2200 River Road by Council Bluffs, Ameristar Casino right at the heart of Casino city, Council Bluffs, of Iowa. If you are fixating on roulette, this is a perfect place as Ameristar is opened 24 hours and 7 days a week. Located right by Missouri River, staying here would be a real treat to your eyes. You have many complimentary amenities including wireless internet and access to in room safes and safety deposit boxes. As in any big casino, Ameristar Casino offers live bands and free shows. One of the coolest things are the promotions that Ameristar Casino have, including chance to win an F150 during month of November and extra points and cash giveaways during month of December. Giveaways and promotions do change throughout months, so remember to check back often.
Website: https://www.ameristar.com/
Roulette in Iowa: Meskwaki Bingo Casino Hotel
Don't be fooled by Meskwaki Bingo Casino Hotel's name thinking that this is just a bingo hall. With impressive 120,000 plus square feet of casino space, this is by far the largest gaming space in Iowa. Located by 1504 305th Street of Tama, Meskwaki hosts nearly 500 seats for bingo and offers plenty of machines and table games as well. You cn also join Players Club reward card, where you can earn points and redeem it for free plays, lodging, food and many many more. There are daily promotions as well as monthly exclusive promotions, such as 4x points every Wednesday for you to rack up that points faster.
Website: https://www.meskwaki.com/casino-games
Roulette in Iowa: Hard Rock Hotel Casino – Sioux City
As the newest casino in Iowa which just opened in August 2014, Hard Rock Hotel provides over 800 machines and 25 gaming tables. As of many casinos, Hard Rock is open 24 hours every day of the week. Dining is your typical casino affair, with Bar & Grill food and buffet to fuel your day. Offering variety of table games, and roulette being your typical american style roulette, one of the best part about Hard Rock is that it hosts live bands that will blow your mind. Like any Hard Rock chains (whether its casino or restaurants), there are many rock memorabilia for you to check out and take photograph of them. W
ebsite: https://www.hardrockcasinosiouxcity.com/
PlayRoulette.org » Live »
#1 Roulette Casino for Americans

4 Roulette games, Table Mania Tuesdays!