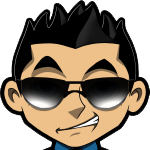 Indianapolis is the capital city of Indiana-and also the most populated city in the state! Located conveniently smack dab in the middle of the state, it is home to many of the nation's most beloved sporting events (ever hear of the Indianapolis 500?).
It used to be home to a lot more casinos as well (at least six where running at one time together), but unfortunately, casino numbers recently have dropped-all the way down to two! Strange thing, since it is one of the most highly toured cities in America! Yet while the number of casinos have dropped, thankfully the remaining two both offer one of the most classic tables games around: roulette.
#1 Roulette Casino for Americans

4 Roulette games, Table Mania Tuesdays!
For the player unfamiliar to the area, even picking one out of two choices can be daunting (and usually those are great odds in a game of chance!). Believe it or not, though these two casinos may offer similar things, they both have striking qualities that make them vastly different in the end. Fortunately for you, I have taken the time to go through the details of both of these casinos, so that the next time you find yourself in Indianapolis-be it for a quick business trip or an extended vacation with your family, if you have the itch to spin that red and black wheel, to place a few bets on that familiar table, you will be well informed and there will not be a doubt in your mind of where you want to spend your time playing roulette.
Roulette in Indianapolis: Hoosier Park Racing and Casino
Right outside of Indianapolis in Anderson, Hoosier Park Racing and Casino is hard to ignore. With an impressive horse track right off of Dan Patch Circle, there doesn't seem to be anything you cannot do at this casino. Not only are there a number of electronic roulette machines, but the live action roulette tables feature dual spinning wheels (first featured at the Monte Carlo Casino in Monaco)! Another roulette bonus? Some minimum bets start out as low as a penny! Think of all the games you can stretch your dollars over! After you get your roulette fix, you can feel free to check out one of the 2,000 slot machines or head on over to the racing track to place a bet on your favorite horse and jockey! If playing games and watching races has tired you out or made you a little hungry, feel free to fill your stomach with food from one of their eight restaurants and lounges! Cuisine ranges from steak to sushi, burgers and subs, or if you can't decide do not panic-there is the Prime Harvest Buffet that features a variety of foods that are bound to fill your cravings! Hooiser Park also has a variety of promotions going on-including $21,000 Blackjack tournaments and drawings for any player to win $10,000!
Website: https://www.hoosierpark.com
Roulette in Indianapolis: Indiana Grand Racing and Casino
Only 30 minutes from the airport, Indiana Grand is right off Exit 109 from I-74. The location, which is perfect for a quick weekend getaway, is only the tip of the iceberg when it comes to the amazing amenities of this casino. While they only offer electronic roulette, their roulette machines are top-of-the-line with touch activated screens and give the player a surprising amount of control over the game, including the ability to select chip values and touch screen for easy playing! You can even check the game history to see how well you've done compared other roulette players, if you want to fire up your competitive streak!
Indiana Grand also features electronic blackjack and craps and the chance to win 3x your slot points on Mondays between 6AM and midnight! They also offer poker tables with a variety of poker games, and once you've had your fill of placing bets you can head directly to the center of it all where Center Bar is located to catch a drink (they have everything from beer to top shelf liquor). If you've worked up an appetite, Indiana Grand can offer you a seat in either the steak house or buffet (and pretty soon they will be opening a new pub as well!). For larger groups, Indiana Grand is also available to reserve space in one of three private rooms for your next wedding, business meeting, or bachelor/bachelorette party! For the player that is looking for it all, and not too far from the airport, Indiana Grand Racing and Casino is definitely the best choice for you!
Website: https://www.indianagrand.com
PlayRoulette.org » Live »
#1 Roulette Casino for Americans

4 Roulette games, Table Mania Tuesdays!