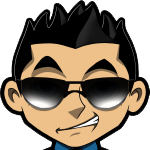 Idaho is a decent place for gamblers. However, it's hard to find table games, especially Roulette and Blackjack. There are over 7 legal casinos, but most of them offer horse racing betting and slot machine games. Thankfully, there are a few numbers of the top casinos which offer a variety of table games.
The minimum gambling age across Idaho is 18 years, which is better than the usual 21years for other states. As a player you can also opt for the online gambling casinos based in Idaho so as to access a variety of table games.
#1 Roulette Casino for Americans

4 Roulette games, Table Mania Tuesdays!
Roulette in Idaho: Coeur D'Alene Casino Resort Hotel, Worley
Coeur D' Alene Casino Resort Hotel has over 2000 gaming machines which includes ShuffleMaster electronic tables, video poker, keno, slots and a bingo hall. Electronic Roulette is offered as one of the electronic table games as well as Electronic Craps and Electronic Blackjack.
This casino has six restaurants, spa, a 302 room hotel and a top rated golf course. It remains open 24hours a day. Virtual Roulette is offered at a minimum bet of $0.01.
Website: https://www.cdacasino.com
Roulette in Idaho: Fort Hall Casino & Hotel, Fort Hall
If you enjoy Electronic Roulette, then you should possibly visit Fort Hall Casino & Hotel. With over 900 gaming machines which include Roulette, slots, video poker, Galaxy Gaming virtual blackjack with up to 5 players per table, this Idaho's gaming facility is indeed full of fast action, fun and entertainment.
It has a restaurant that offers beer and wine, 156 air conditioned guest rooms, and a full service spa. It is open for 24 hours a day, but one has to be over 18 years to gamble
Website: https://www.shobangaming.com
Roulette in Idaho: Kootenai River Inn and Casino and Spa, Bonners Ferry
The latest casino games are offered at Kootenai Casino. With progressive jackpots, this is exactly where you would like to entertain yourself as you make a good amount of money through gambling. They have 445 gaming machines, three casino rooms as well as casino cocktail services
If you join the players club, you have the opportunity to take part in special promotions. All the machines accept tickets and game denominations are valued from a penny to a dollar. They offer Free Roulette games which can be played for fun on their online site.
Website: https://www.kootenairiverinn.com
Other Idaho Casinos That Possibly Do Not Offer Roulette but Have Plenty of Fun and Entertainment
As mentioned earlier, finding traditional table games, including Roulette in Idaho is not an easy task. The following casinos can at least fill a few hours of your time and you may possibly stick around and enjoy almost everything that they offer
Clearwater River Casino & Lodge, Lewiston
With more than 600 games including video blackjack, keno, reel and video slots as well as progressives, Clearwater River Casino is definitely the best place to gamble. It is always open 24/7 and there is a 50 room non smoking hotel featured with two spa suites.
Website: https://crcasino.com
It'se Ye-Ye Bingo & Casino, Kamiah
It'se Ye-Ye Bingo & Casino is managed and owned by Nez Perce Tribe and has over 100 video gaming machines and slots, a restaurant, and a bingo room. Casino hours are up to midnight on weekdays and 24 hours on Friday and Saturday. They offer slot machine games, Bingo and video poker.
Website: https://www.kamiahchamber.com/business/itse-ye-ye-bingo-and-casino
Sage Hill Travel Center & Casino, Blackfoot
This casino has 100 new gaming machines and is located next to a travel center with gas station, truckers lounge, convenience stores, restaurant, the Bohogoi café as well as showers. It's perfect for playing casino games while relaxing. It is open 24hours but you must be over 18 to play.
Website: https://www.shobangaming.com/sage-hill.php
Bannock Peak Casino, Fort Hall
Bannock Peak Casino has over 60 gaming machines and pretty small. It is operated by the Shoshone-Bannock Shoshone Tribe. This is actually the best place to relax as you enjoy yourself. Casino games available include slot machines and video poker. They operate from 10.00am to 12.00am from Sunday to Thursday and from 10.00am to 1.00am on Friday and Saturday.
Website: https://www.shobangaming.com/bannock-peak.php
PlayRoulette.org » Live »
#1 Roulette Casino for Americans

4 Roulette games, Table Mania Tuesdays!