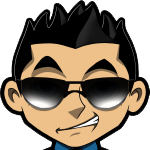 Florida might not be the first place that comes to mind when you think of casinos, but it is actually one of the most popular destinations for lovers of this form of gaming. Still, Florida is famous for its racing courses, casino cruises, and other forms of gambling.
With nearly 150 casinos and over 40,000 gaming machines, Florida is definitely a go-to destination if you want gambling to be a big part of your next vacation. Florida pulls all the stops when it comes to offering unique casino experiences, for instance, there are a number of great casino cruises, and a broad selection of casino games including a popular favorite: roulette. Here is a deeper look at top Florida casinos that have a lot to offer for roulette lovers.
#1 Roulette Casino for Americans

4 Roulette games, Table Mania Tuesdays!
Roulette in Florida: Blue Horizon Casino Cruise
Blue Horizon is where its at. Located on 1 East 11th Street, Riviera Beach, Florida, this casino offers a large selection of casino games, including roulette. In addition to the vegas-style gaming, you will also enjoy fine dining services offered by top-class chefs with experience in preparing Latin, Asian, Mediterranean, and other international dishes. While not enjoying your five-star cruise, complete with ballads, rock and jazz bands, you can be trying out your luck at one of the most fun casino games – roulette.
https://www.bluehorizoncasinocruises.com
Roulette in Florida: Big M Casino Cruise
Located on 450 Harbor Court, Fort Myers Beach, Florida, Big M Casino is one of the most popular casinos in Florida, and with good reason. The casino is a complete adult playground with over 200 poker machines and a variety of other casino games. There are even gaming lessons for beginners. More importantly, this casino will let you indulge your favorite casino game – roulette- all the while enjoying sumptuous buffets and other fantastic amusements.
https://www.bigmcasino.com/fort-myers-beach
Roulette in Florida: Victory Casino Cruises – Port Canaveral
Victory Casino Cruises at Cape Canaveral, Florida, is located along 180 Christopher Columbus Drive. This casino, like other top casinos in Florida, takes the Vegas experience out in the open sea through an extensive offering of casino games including more than 30 table games as well as sports betting. Roulette is one of the games this casino has to offer. So, you should feel right at home taking this fun-filled cruise.
Roulette in Florida: SunCruz – Hollywood
Located in 647 East Dania Beach Boulevard, Florida, this SunCruz casino has a lot to offer for casino gamers, particularly lovers of roulette games. Basically, this is a casino cruise that has a selection of over 160 gaming machines and over a dozen table games. The casino cruise is available every day of the week, which means you can enjoy roulette in style any day you like while getting the best Florida has to offer when it comes to catering and holiday fun.
https://suncruzcasino.com/hollywood/
Roulette in Florida: Bimini SuperFast Casino – Miami Florida
Bimini is located along 1015 N American Way, Miami, Florida. Among the things that make this casino great include its more than 100 gaming machines, 9 table games, and the ability to bet as little as a cent or as much as several thousand dollars. The cruise is available every day of the week, and you can play roulette all you like. The casino cruise has two roulette tables for this. This, along with other entertainment options available on deck, should make your experience during this casino cruise unforgettable.
https://rwbimini.com/bimini-superfast/casino-sports-book
Roulette in Florida: Casino Miami Jai-Alai – Miami
This casino is located along 3500 NW 37 Avenue, Miami, Florida. With more than 1000 gaming machines and 24 poker tables, this casino is certainly one of the best Florida has to offer. If you are a lover of electronic roulette, you will certainly love Jai-Alai. The casino also attracts top entertainers and hosts events such as boxing and live bands or parties featuring popular Djs. So, this is clearly one of the best places to play roulette as you visit Florida.
Roulette in Florida: Hialeah Park Racing & Casino
Situated along 2200 East Fourth Avenue, Hialeah, Florida, this casino is clearly one of the best gaming establishments you can visit while vacationing in Florida. The casino has been around for just a few years, but in that time, it has managed to set up more than 882 gaming machines and 23 poker tables. The form of roulette on offer at this casino is the electronic kind, which should be great if you are not particularly a fan of sitting at a roulette table as you indulge your love for this classic casino game.
PlayRoulette.org » Live »
#1 Roulette Casino for Americans

4 Roulette games, Table Mania Tuesdays!