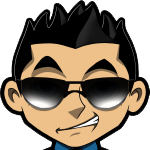 Alberta is a great place to gamble, and Edmonton is one of my favourite cities. There's nothing better than hitting Bourbon St at the West Ed, loading up on some BPs and then heading over to the casino – which is in the mall! Man, I love that.
If you're looking to play roulette at any casinos in Edmonton then below is a complete list of all the casinos in Edmonton that offer roulette, as well as additional features of that casino:
Roulette in Edmonton: River Cree Casino
Located at the corner of Whitemud Drive and Winterburn Road, River Cree is a top casino that gets in lots of big name celebrities and offers semi-exclusive casino games. They offer a high limit room and their own rewards program. They also offer a separate program for 55+ year olds – the Cruisers Club.
#1 Roulette Casino for Americans

4 Roulette games, Table Mania Tuesdays!
River Cree offers a lot of table games including craps and roulette. You will often be able to find quite a few roulette tables.
Website: https://www.rivercreeresort.com/
Roulette in Edmonton: Century Casino
Located at 13013 Fort Road, Century Casino is full of great promotions and also have their own hotel to stay at, plus some great restaurants.
They currently have 34 separate table games. While it is populated by Blackjack(13 at last count), Century Casino also has 2 roulette tables on the go. Please note while the casino is open until 3am, and the poker room is 24 hours, that table games don't start until noon and close at 2am EST.
Website: https://edmonton.cnty.com/
Roulette in Edmonton: Palace Casino
Located in the West Edmonton Mall, Palace Casino is one of the most popular places for the roulette player in Edmonton. This is because they actually offer their very own video roulette machine – you sit down at the machine and it's all computer generated. This is a great way for a novice roulette player to get comfortable with the game.
If you're looking for live action they also offer roulette as well, plus their very own rewards program. Due to the location the roulette tables can be very busy though, which is why I prefer the video roulette there.
Website: https://www.palacecasino.com/
Roulette in Edmonton: Baccarat Casino
Baccarat Casino is located downtown Edmonton at 10128-104 Avenue.
It's a smaller casino, but is still a nice one to go to. They offer a variety of promotions including the birthday special of a free lunch, $5 at slots and a special gift. Plus Prime Rib Mondays which I must say is a highlight for me!
They also offer Roulette – usually both American and European Roulette are on the go.
Website: https://www.baccaratcasino.net.
Roulette in Edmonton: Northlands Park
Please note – Northlands does not have Roulette tables. They are primarily a slots casino although offer an Electronic Table Games Pit – this offers Blackjack, Sic Bo, Craps and of course Roulette!
More importantly – this is where the race track is! So if you're traveling to Edmonton on vacation then this should obviously be a place to visit.
Website: https://www.northlandspark.ca/
PlayRoulette.org » Live »
#1 Roulette Casino for Americans

4 Roulette games, Table Mania Tuesdays!