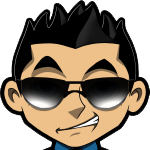 Delaware is home to 3 casinos which are fairly spread across three distinct cities in the state. Although most people probably know the region for its unique beaches unlike its casinos, Delaware may be lacking on space, but full of gambling and betting opportunities. The three available casinos have over 7,820 gaming machines and available game slots to play with. What is even more exciting is the fact that you can find both online and table roulette games in all the casinos in the state. There are around 160 table games in all casinos in the Delaware state with a minimum allowed bet of $0.01 and a maximum one totaling up to $2,500. Delaware can be described as poker state as you can find more than 73 live poker tables to play at.
Some of the available gaming facilities also offer a variety of modern amenities to their customers, including shopping and business centers, luxurious hotels, live entertainment centers among others. Sportsbook, Simulcasting, Slot Machines, Keno, Electronic Tables, Double Draw Poker, Texas Hold'em, Omaha Hi, 7 Card Stud, Mixed Games, Harness racing, No Limit Holdem, Pai Gow Poker are some of the games found in the casinos. Game slots and all types of horse and motor racing are the two major sides of the state that you should strive and get a taste of.
#1 Roulette Casino for Americans

4 Roulette games, Table Mania Tuesdays!
Roulette in Delaware: Dover Downs Hotel & Casino
The Dover Downs Hotel & Casino is currently the biggest casino in Delaware having approximately 3200 gaming machines and over 40 virtual and physical table games. Apart from its unique roulette tables that are fully automated, the gaming establishment offers real internet roulette that is equally rewarding. By using their totally safe and secure online portal, clients are likely to have the best experience ever. The betting roulette tables can handle up to a total of eight players using their computerized devices. The gaming facility which is located in Dover, Delaware was opened in the year 1969. There are 18 available poker tables in the casino providing unlimited fun to poker lovers. Online gaming is also available for citizens within the Delaware state. Apart from the famous casino establishment, Dover Downs Hotel & Casino is home to the largest and most luxurious 4-star hotel with 500 guest rooms and private suites, a unique shopping area going by the name 'The Colonnade,' multiple drinking and dining options, a luxurious spa and fitness center among other modern facilities.
All visitors wishing to enter the gaming facility which is open 24/7 daily, but closed during Christmas and Easter seasons must be over 21 years of age. There are literally thousands of betting and gambling options available for casino lovers at the establishment. All the slots, video, keno and blackjack machines available at the casino are specially designed Video Lottery Terminals (VLTs) that were made by the same people who created Las Vegas and Atlantic City slots. Visit the Dover Downs Hotel & Casino today to enjoy plenty gambling activities, new gaming sensations, and daily poker tournaments.
Website: https://www.doverdowns.com/
Roulette in Delaware: Delaware Casino and Park
The gaming facility which is established in the Wilmington area, Delaware was officially opened in the state in the year 1937. Delaware Casino and Park can confidently brag to me the home of both online and table roulette games. Roulette game lovers have unlimited access to 'European Premium Roulette, Low Stakes Roulette, Premium Roulette, European Roulette, Classic Roulette among other special roulette games in the establishment. With over 60 table games, 2520 exciting slots and gaming machines, and 45 standalone poker tables, the multi-faceted gaming facility is a force to reckon with in the gambling industry. You must have attained at least 21 years to be granted access to the popular casino, or make a sporting bet or wager in the facility. You can also enjoy keno games, slots and unique action at the casino. Delaware residents are also allowed to engage in online gaming. Be sure to Dine at the world class restaurants in the casino including the Legends Restaurant and The Del Cap. Pro football sports betting services are also currently available at the gaming facility. A unique world class 18 hole championship golf course is also availed for golf enthusiasts.
Website: https://www.delawarepark.com/
Roulette in Delaware: Harrington Raceway & Casino
All the games in Harrington Raceway & Casino are controlled by the Delaware state lottery and only individuals above the age limit of 21 years are allowed to play. The gaming facility which is located in Harrington, Delaware has approximately 2100 gaming machines, 50 unique table games, and 10 poker tables for customer amusement. Although the casino has not fully invested in the roulette table business, its online roulette gaming service is as good as others offered by competing casinos. The video lottery terminals at the casino serve everything from video keno to slots and video based poker. There are two annual live race seasons that are meant to keep pony fans happy. The full card accessing simulcast gambling center is open throughout the year and parley/ teaser card betting has been allowed on NFL games except Superbowl. All the gaming tables at the establishment are open daily from 9 am- 2 am but poker and slot games run around the clock. The available table games offer thrills and excitement similar to that of Las Vegas all day. You can dine at the Bonz Steakhouse, Harrington Buffet, The cafe, Clubhouse Dining and Bolo's deli while at the establishment.
Website: https://www.delawarepark.com/
PlayRoulette.org » Live »
#1 Roulette Casino for Americans

4 Roulette games, Table Mania Tuesdays!