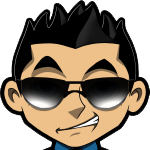 Nestled in between New York and Massachusetts, Connecticut, to the average outsider, looks like a quiet little New England State, doing nothing more than hosting Mystic Seaport, producing Timex watches and hosting the numerous New Yorkers who visit on the weekends to get away to the countryside.
What you can't see, until taking a closer look, is it's wildly successful nightlife, complete with gambling. As an enthusiastic roulette player, this is exciting news.
#1 Roulette Casino for Americans

4 Roulette games, Table Mania Tuesdays!
Since casinos in Connecticut are a Native American controlled business, the state can only claim two within it's boundaries. That shouldn't make the average roulette player fret though, for there are two very important things about both of these casinos: the first is that while they are both on the east side of the state (almost at the Rhode Island border), it takes only two hours to cross Connecticut completely (so you are never too far away from them, even for a day visit!). The second important thing: they both offer roulette. They not only both offer roulette, but all the additional perks that these two places offer with their roulette games and their amenities in general will make it so hard to choose which one to go to. In fact, you might have to schedule two trips, just so you can experience the both of them!
Roulette In Connecticut: Mohegan Sun
In Uncasville on Mohegan Sun Blvd, at first glance this widely popular casino looks like a New York skyscraper office building. Despite it's serious appearance, the contents of this casino are far from dull, boring and 9-5. First off, there is three casinos at Mohegan Sun and no-that is most certainly not a misprint. Earth, Sky and Wind collectively offer over 325 tables and yes, 22 of those tables offer roulette. Mohegan Sun also offers a 42 table Poker room, and 5,500 slot machines with popular themes such as Judge Judy, Family Guy, Monopoly and Avatar, just to name a few. If you need a break from roulette, but still want to place a few bets, players can head over to the Race Book, which is a 200-monitor station that lets players place off track bids and watch the race (so you don't miss any of the action, but get to be way more comfortable). Mohegan Sun also offers visitors plentiful dining choices-about 39 to be exact, all ranging from Dunkin' Doughnuts to Michael Jordan's Steakhouse. A bonus about a lot of these restaurants is that they stay open late and turn into nightclubs, in case you want to take your winning roulette bets and treat a few friends to after dinner drinks and dancing! Or maybe you are feeling a little selfish-after all, it was you who spun the wheel and lucked out at the table! Never fear, there are just as many shopping options for you to chose from, like Coach and Tiffany &Co. Mohegan Sun also offers a golf course, county club, spa and a hotel, of course, and after all that, they'll be almost daring you to try and find a reason to leave!
Website: https://www.mohegansun.com
Roulette In Connecticut: Foxwoods Resort and Casino
Foxwoods Resort and Casino off of Trolley Line Blvd in Mashantucket is just as impressive as it's competitor. While there is only 100 tables compared to Mohegan Sun's 325, Foxwoods Resort offers both single and double zero roulette to it's players. Foxwoods also offers players the chance to play some poker, with No Limit Hold 'em tournaments and with play time 24 hours a day! Also in their amazing game line up is Bingo, the Race Book and Keno, which features a live drawing (and a chance to win huge jackpots) every six minutes! Foxwoods Resort's 38 restaurants range from casual to gourmet, including a buffet and some bar/nightclub venues so that everyone in your group can grab a drink or meal in the setting of their choice (most of these places also offer weekly specials, so don't hesitate to extend your stay past the weekend!). If after your roulette game you feel the need to be entertained, Foxwoods Resort can offer up not only live music and comedy stand-up, but an educational museum about the Native Americans who own the casino, or if you are in the mood for something a little less serious-a bowling alley and arcade! While Foxwoods also offers a spa, a golf club, and luxury hotel rooms, it does have one thing that Mohegan Sun is lacking-and that thing is an online casino. So even when you leave, you can always log on and keep playing at Foxwoods, which will probably just be a constant reminder to visit again as soon as you can!
Website: https://www.foxwoods.com
PlayRoulette.org » Live »
#1 Roulette Casino for Americans

4 Roulette games, Table Mania Tuesdays!